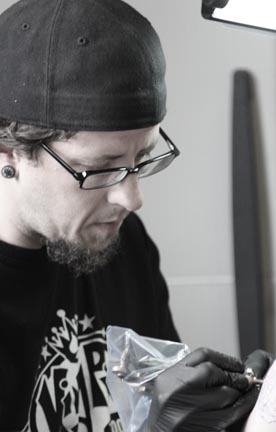 Michael at Work
Saiko's Thigh
Tori's Forearm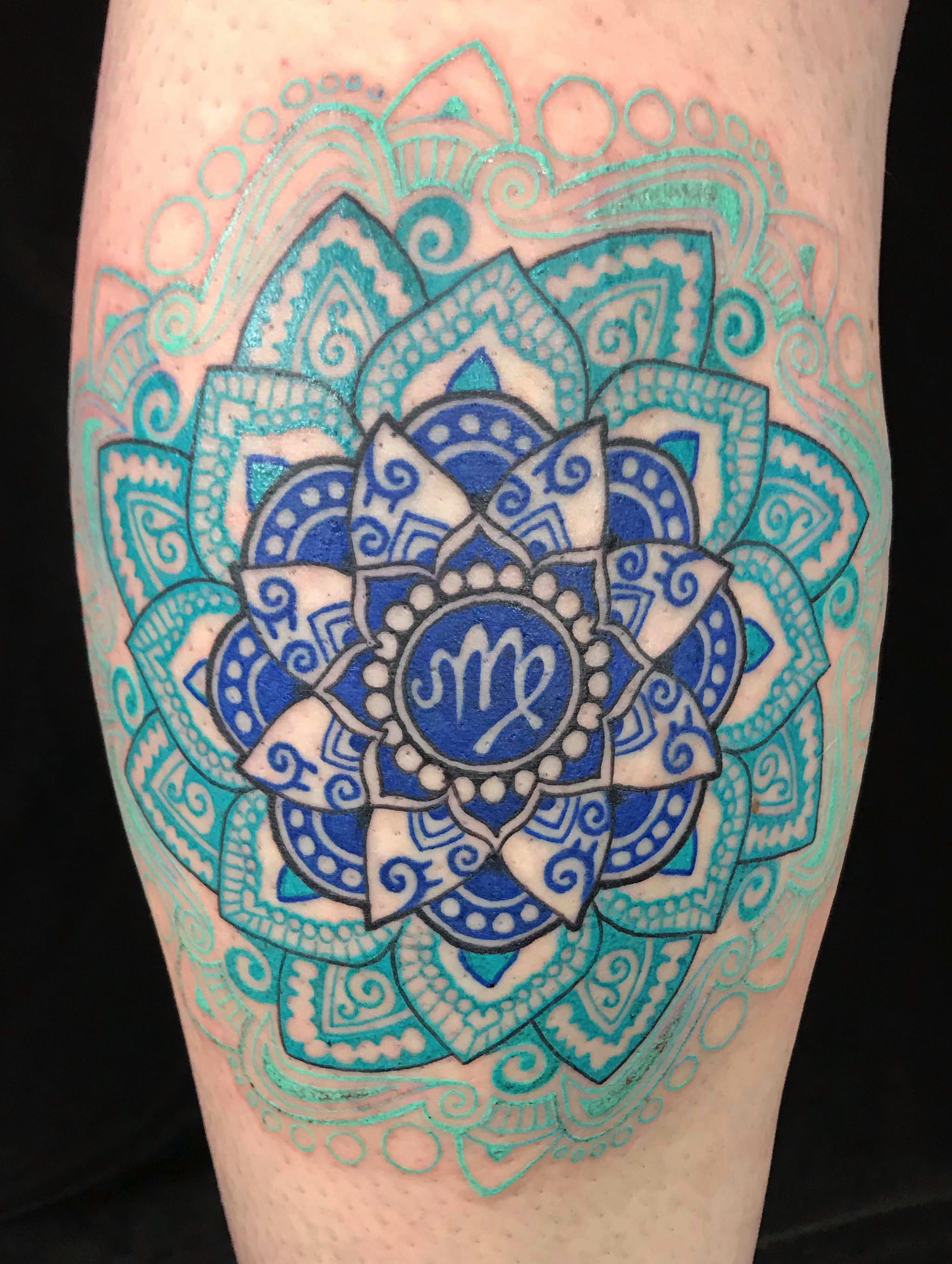 Carlie's calf
Michael's Forearm
Kate's Shoulder
Torey's coverup on upper arm
Tanner's Upper Arm
Tim's upper arm
Susie's Back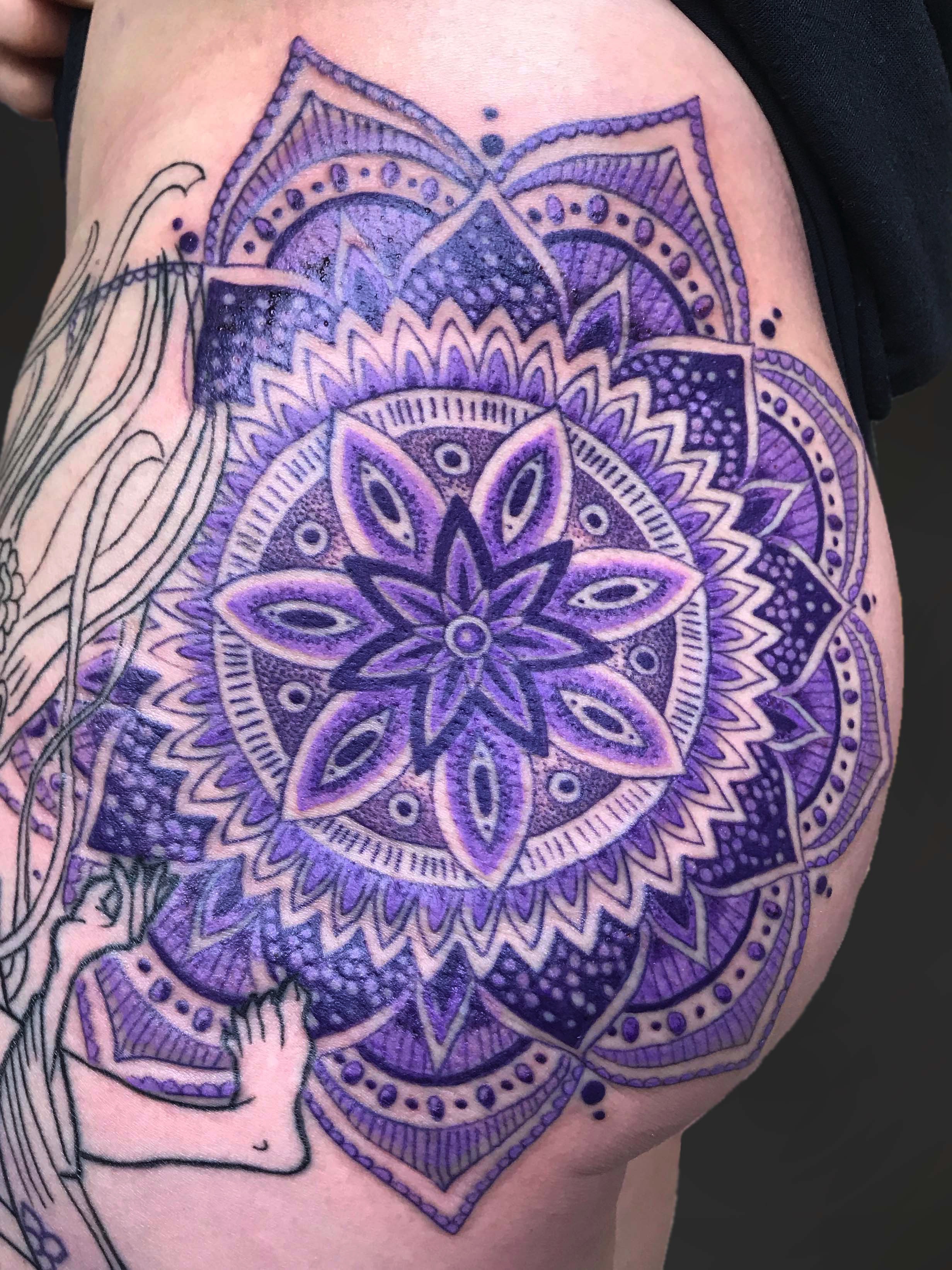 Saiko's Hip
Katie's Back
Tracy's Calf
Karen's right upper arm
Karen's left upper arm
Audra's arm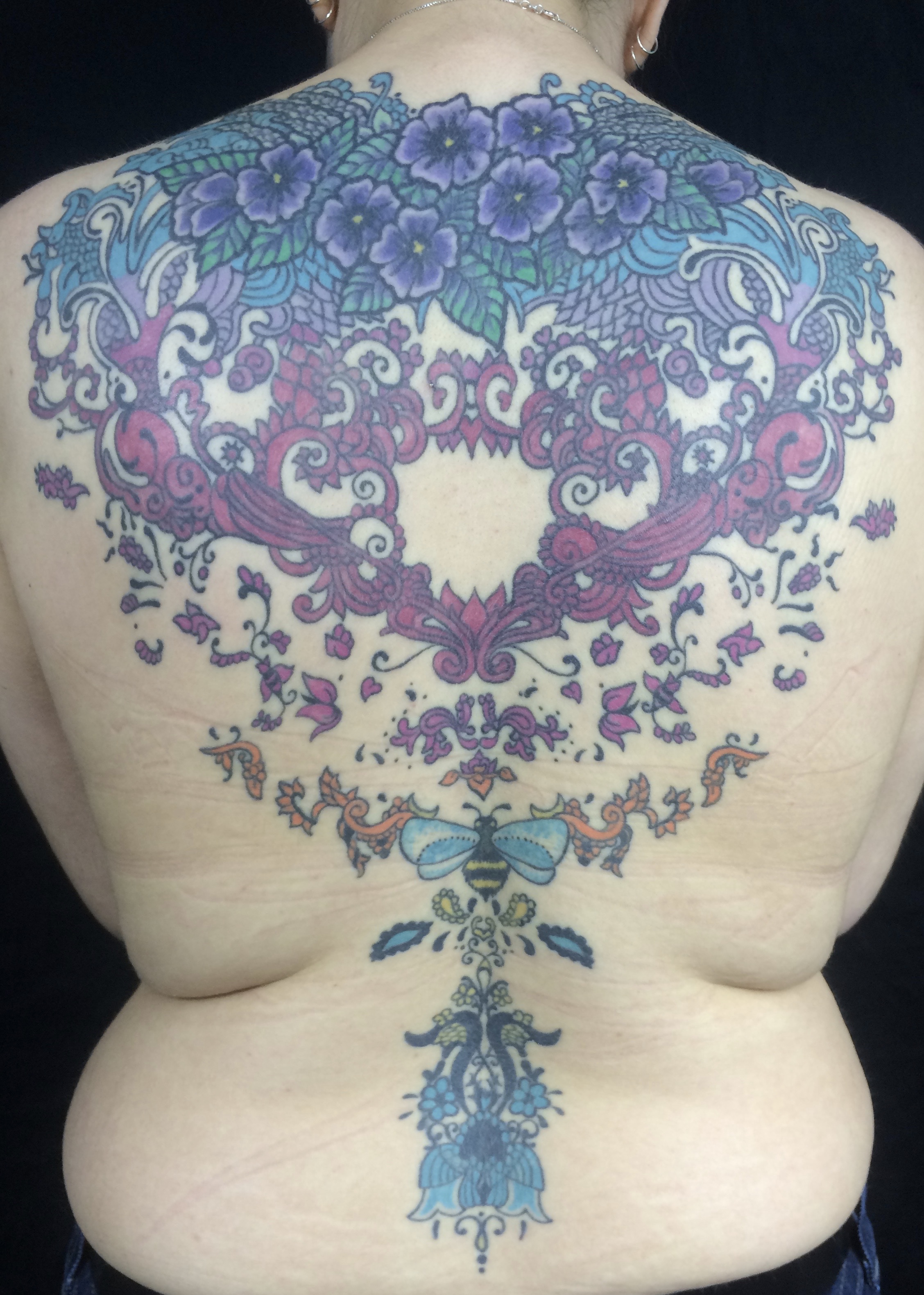 Jae's Backpiece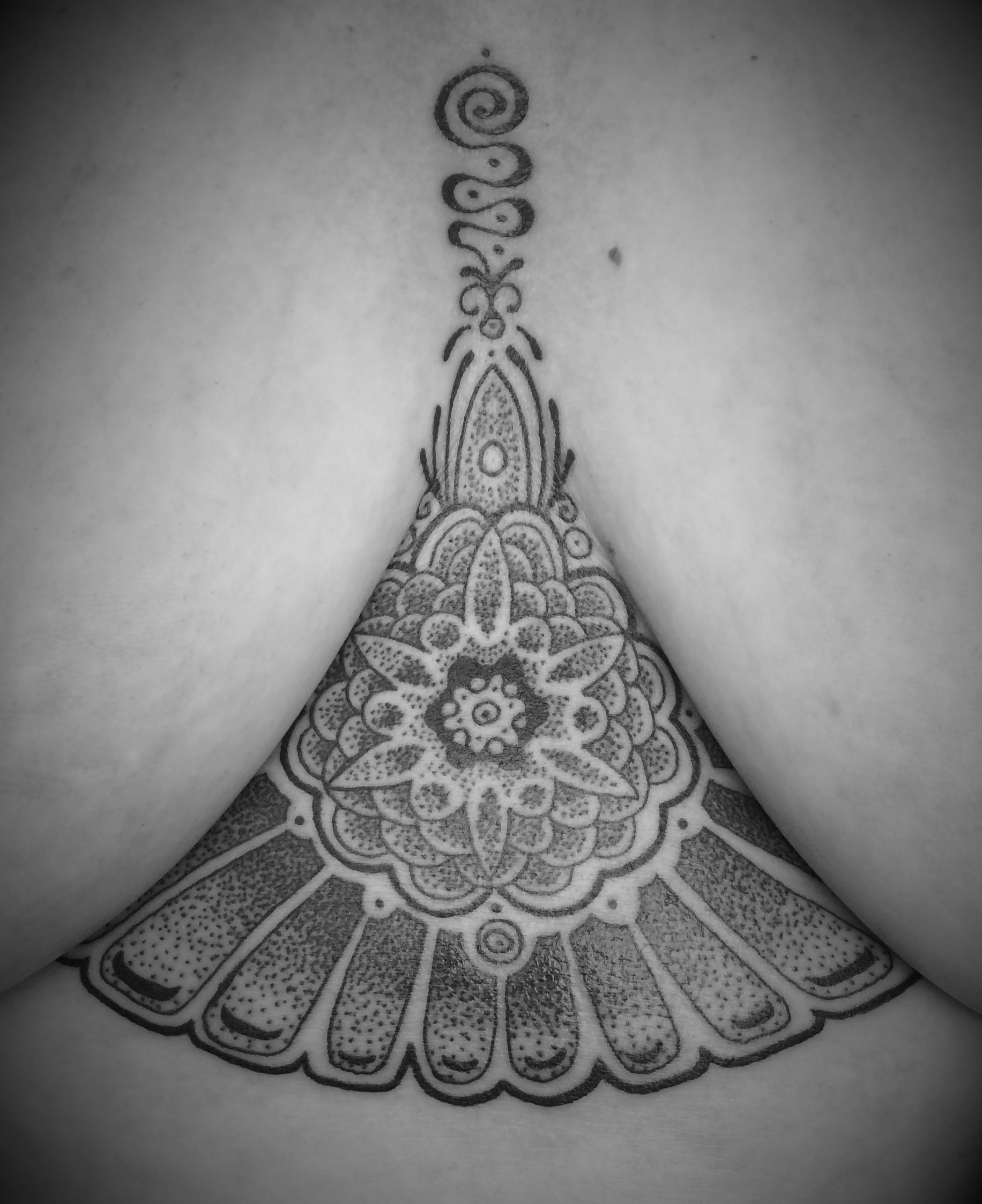 Terri's Sternum
Heather's Shoulder
Josh's Backpiece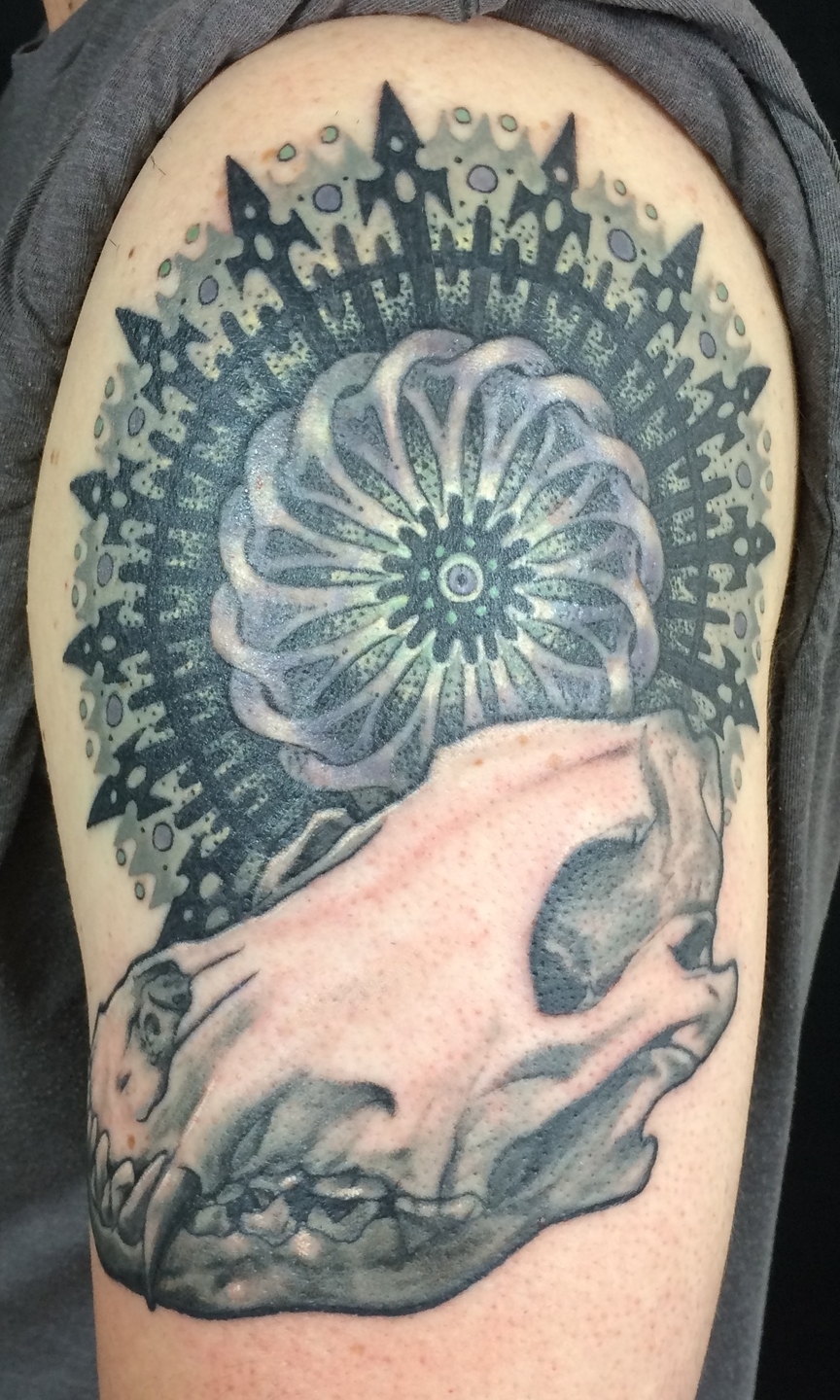 Jason's cover up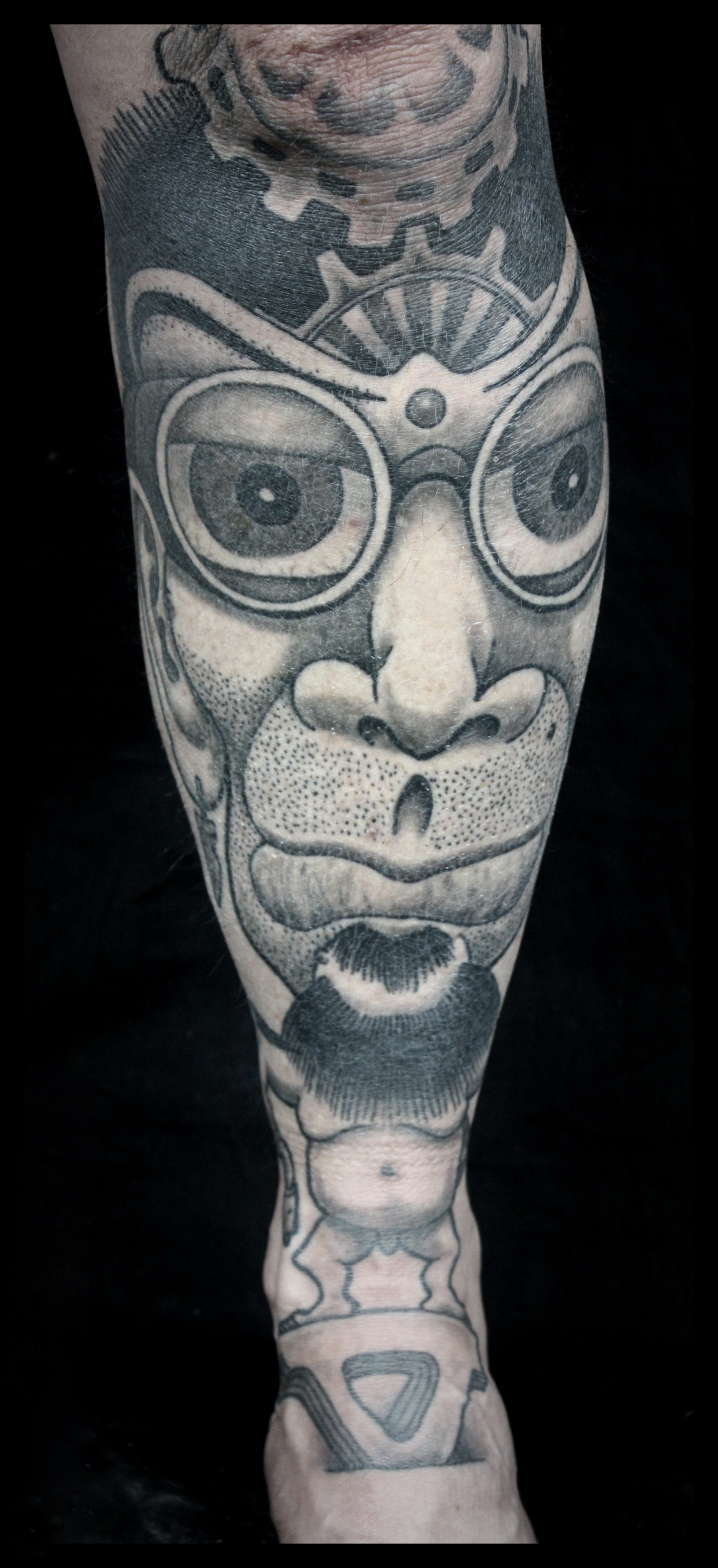 Reg's Shin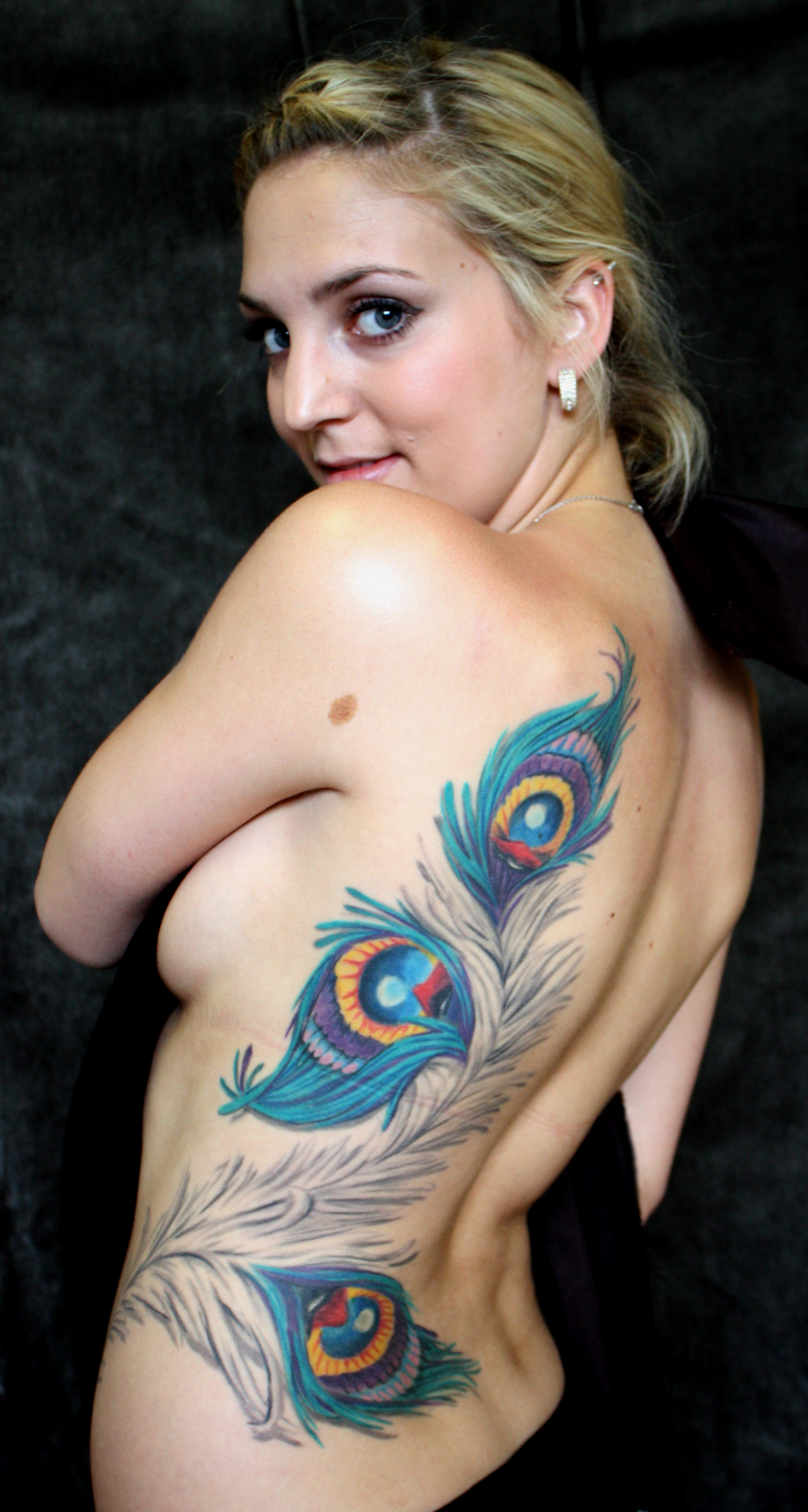 Kelsey's peacock feathers
Aimee's Peacock
Jim's Celtic Dragons

Alex' Sleeve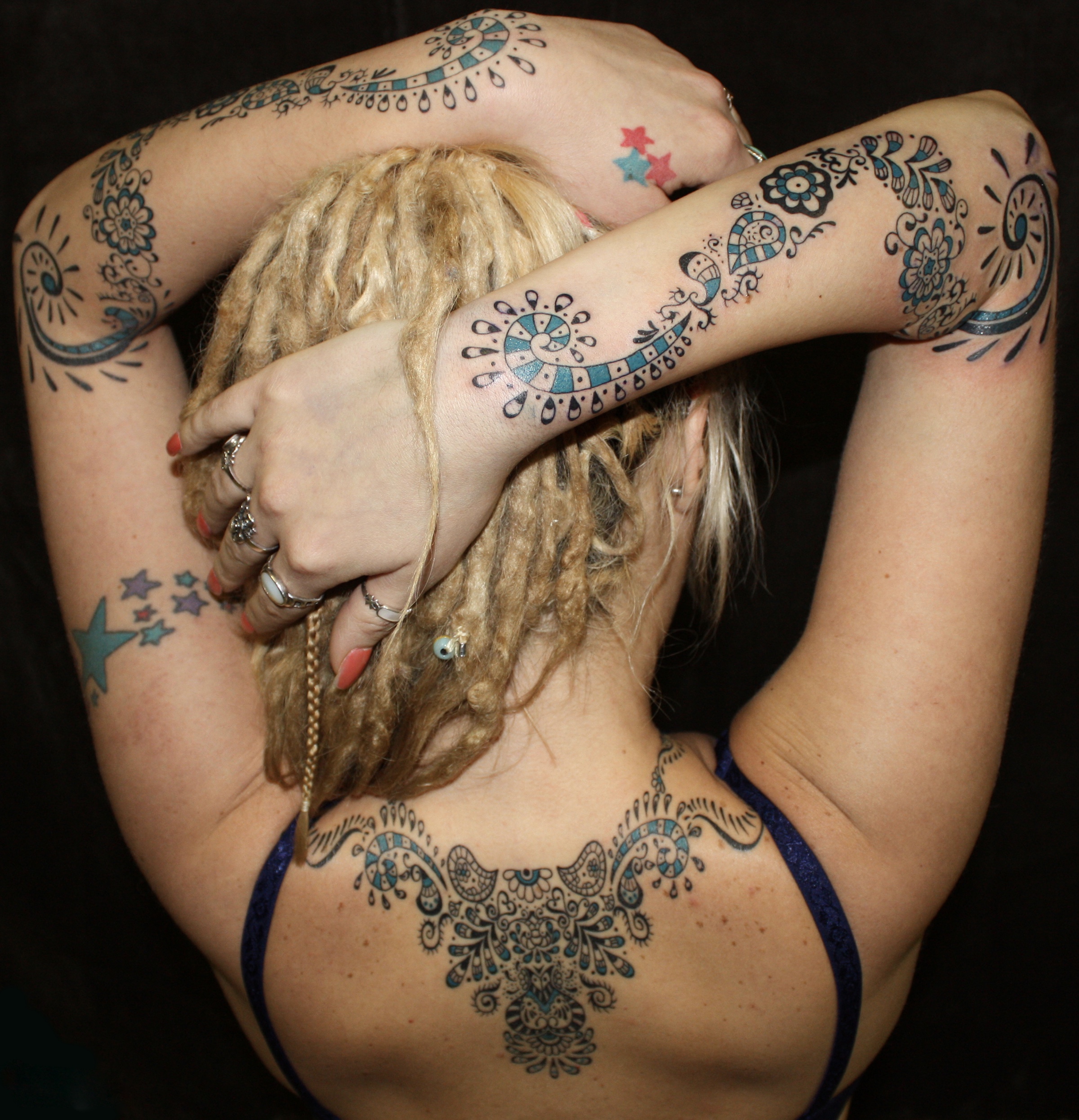 Adrienne's arms and back
Monika's chest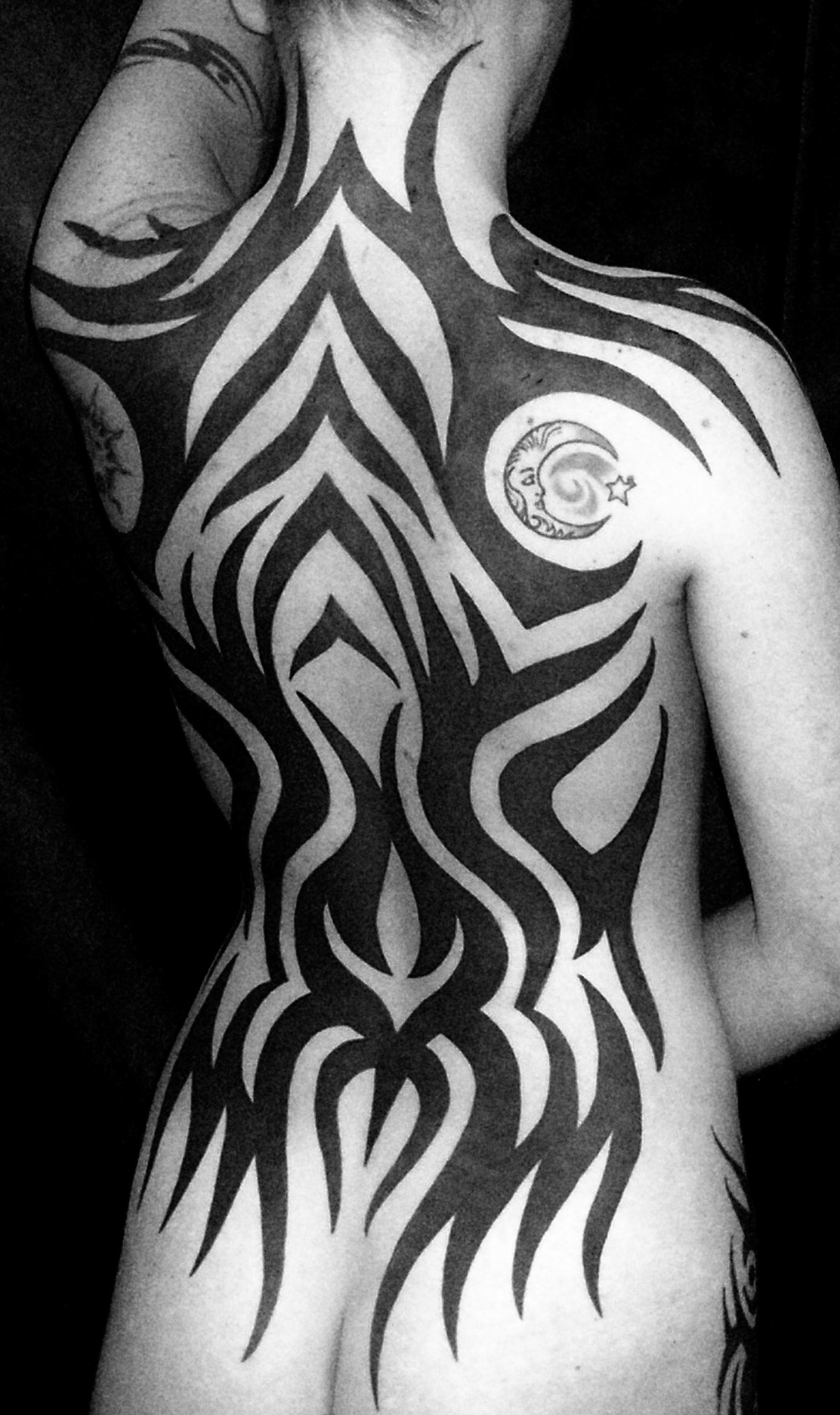 Charli's Back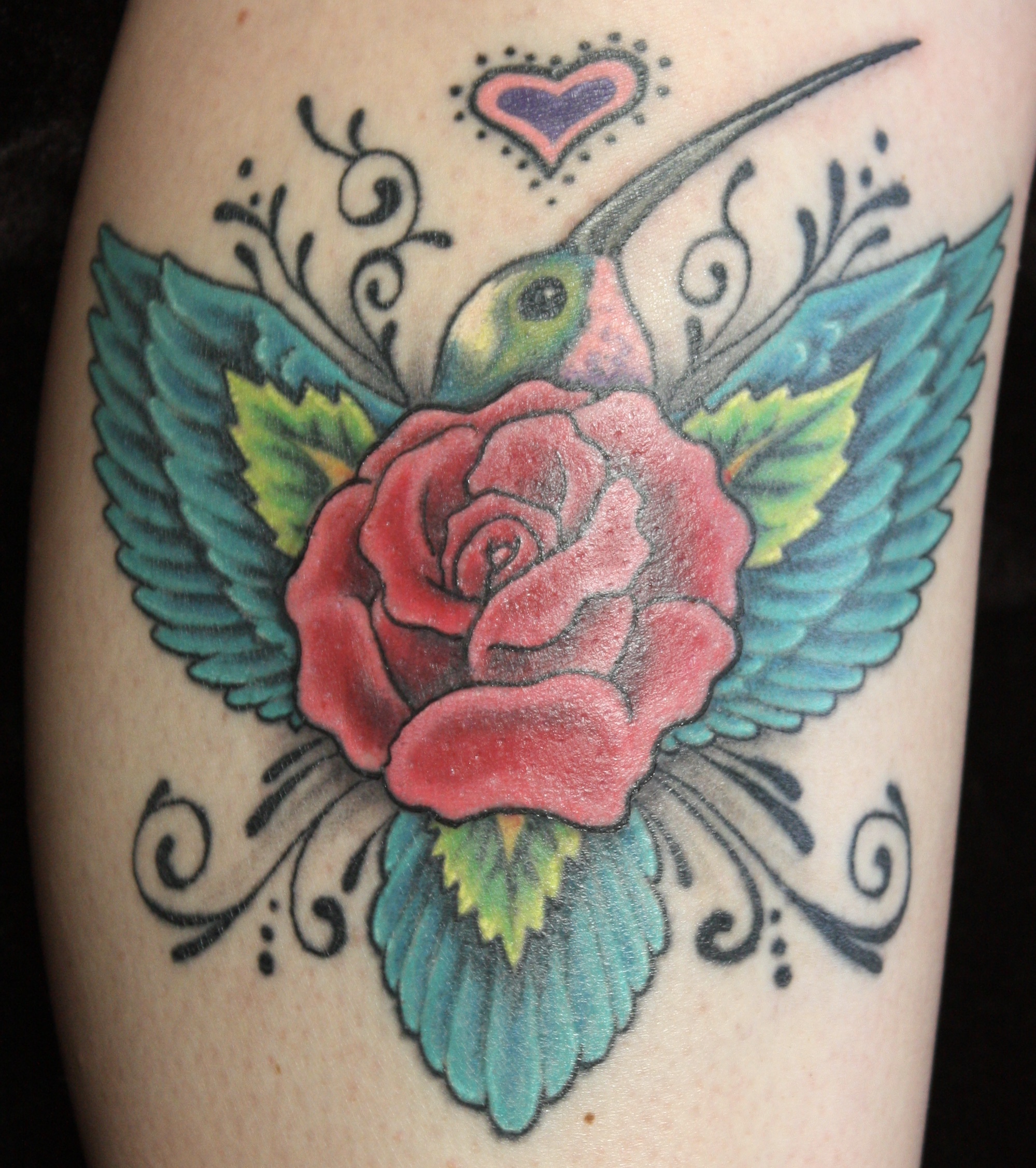 Mali's Hummingbird Rose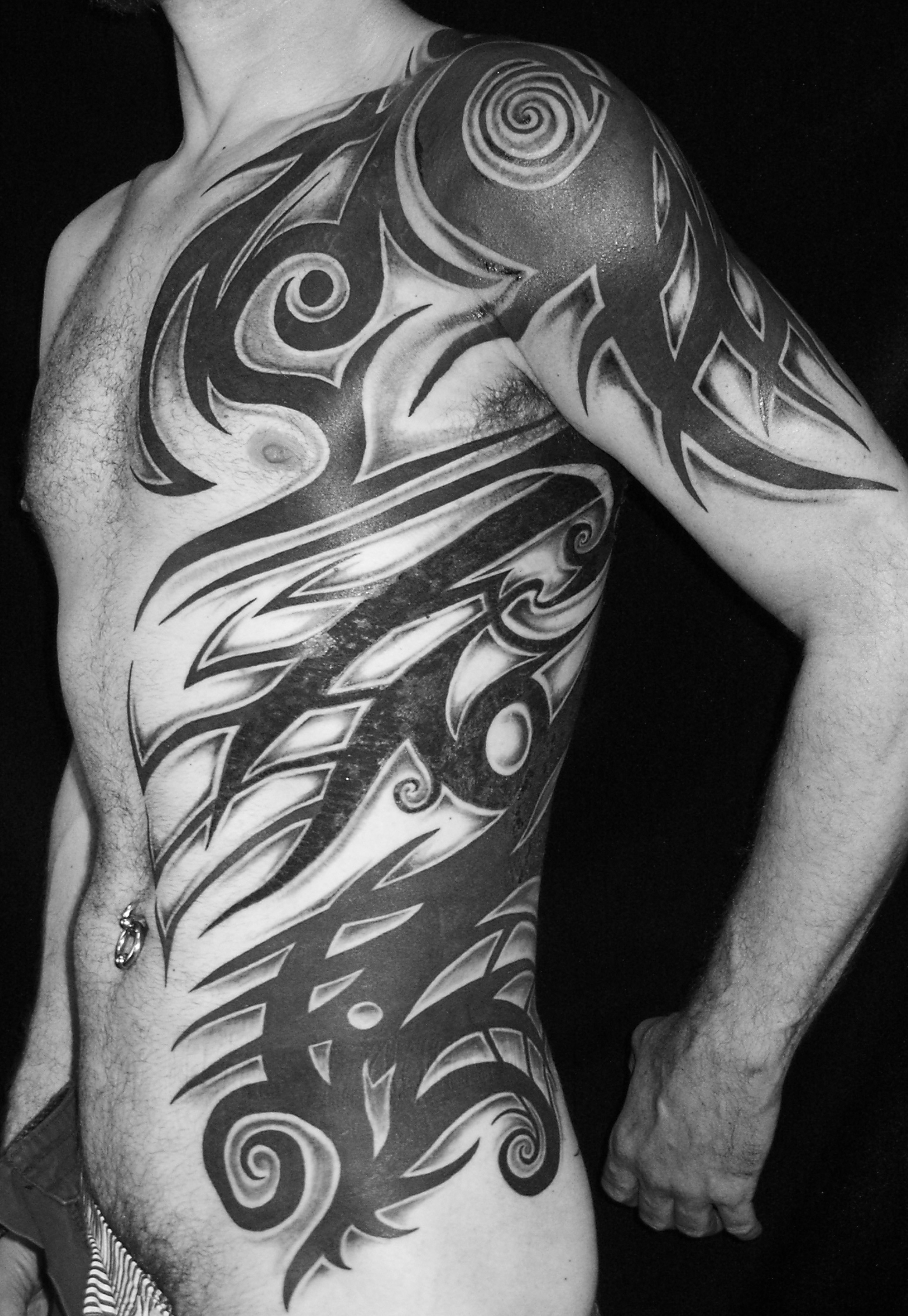 Don's torso
Wende's little lizard
Polynesian half sleeve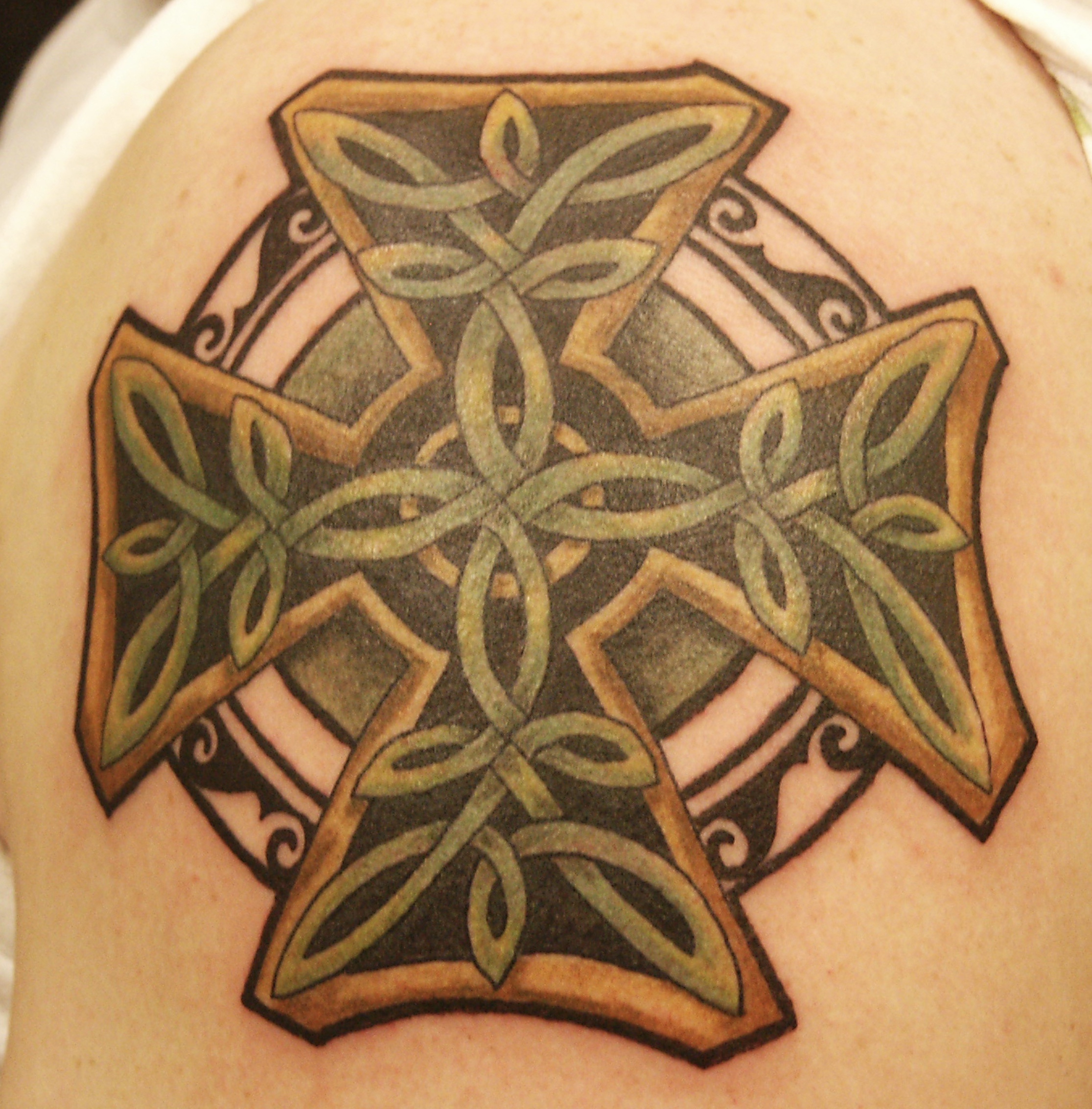 Green & Gold Celtic Cross
Mandala on forearm
Phoenix and Arabic Lettering
Japanese Whirlpool
Flower and Butterfly On Foot
Heavy Metal Owl
Brian's blue ring octopus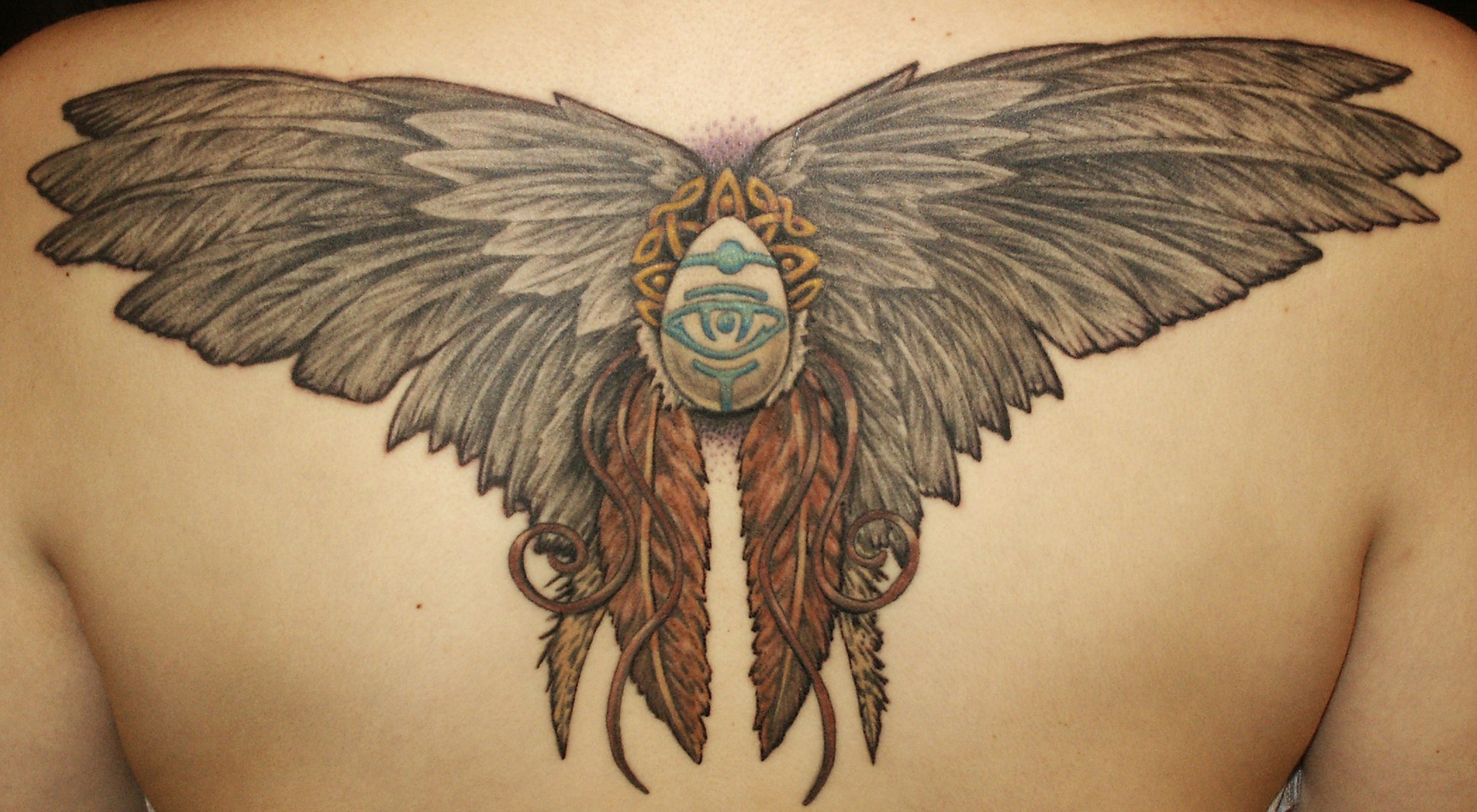 Leanna's upper back
Tribal Sleeve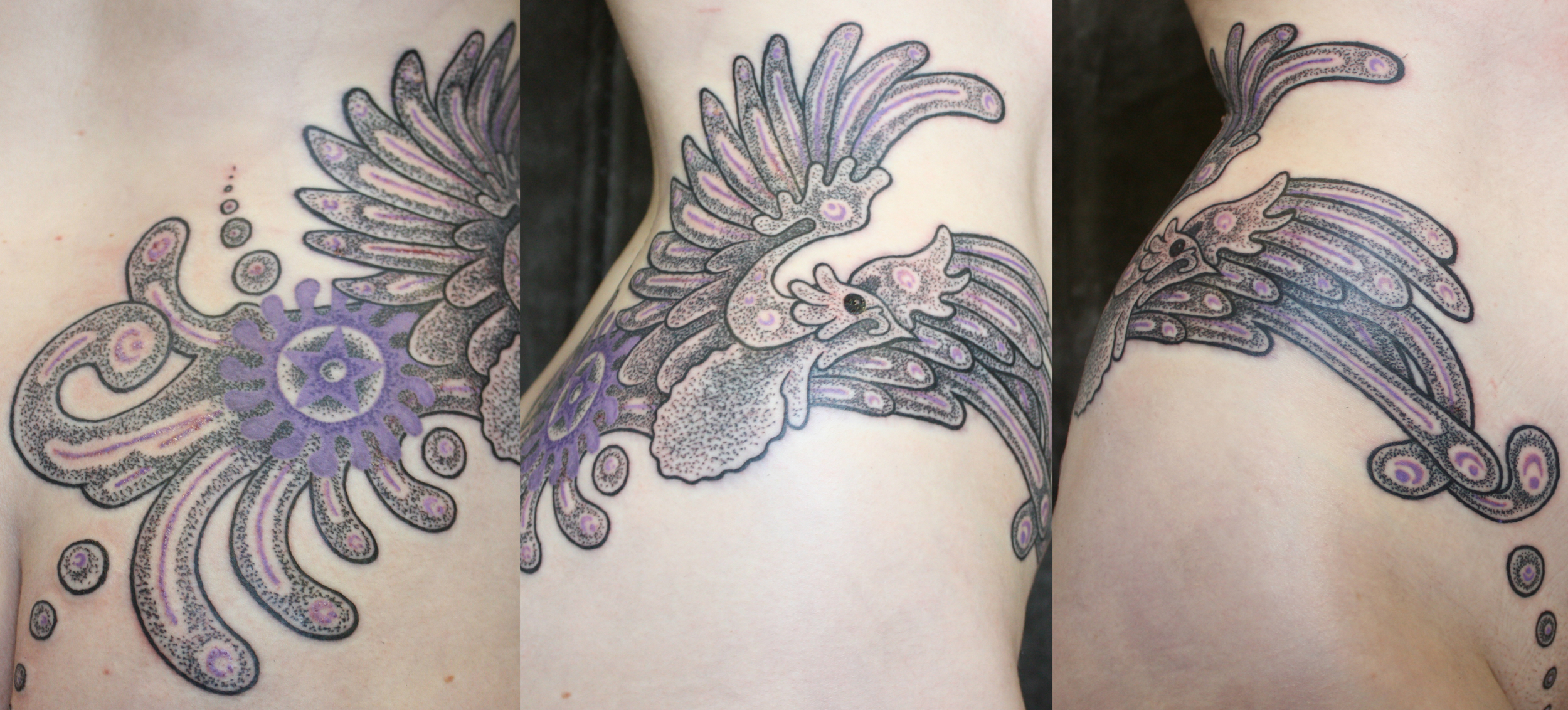 Abstract Bird on Hip
Polynesian Lion Head Half Sleeve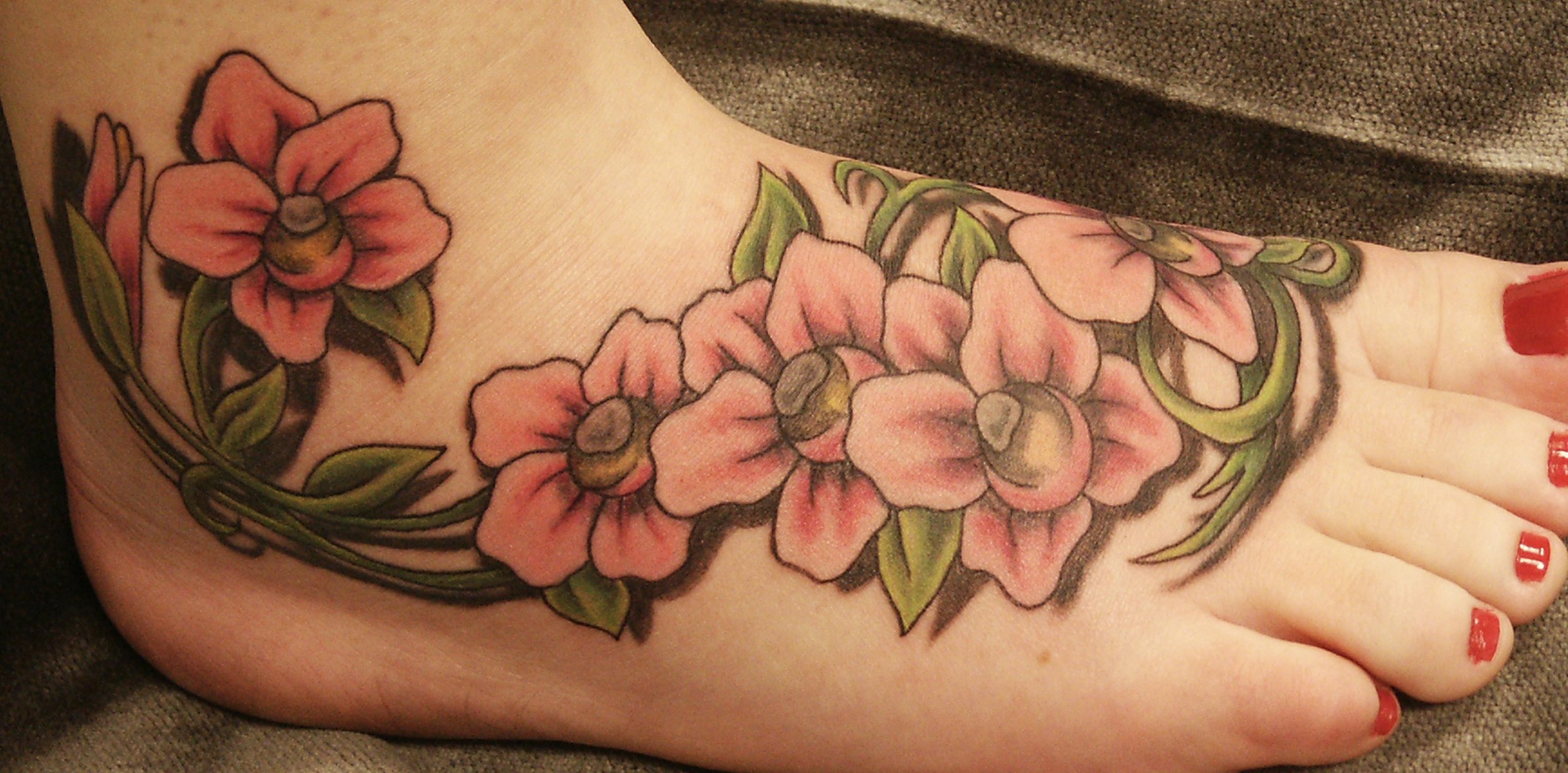 Floral Foot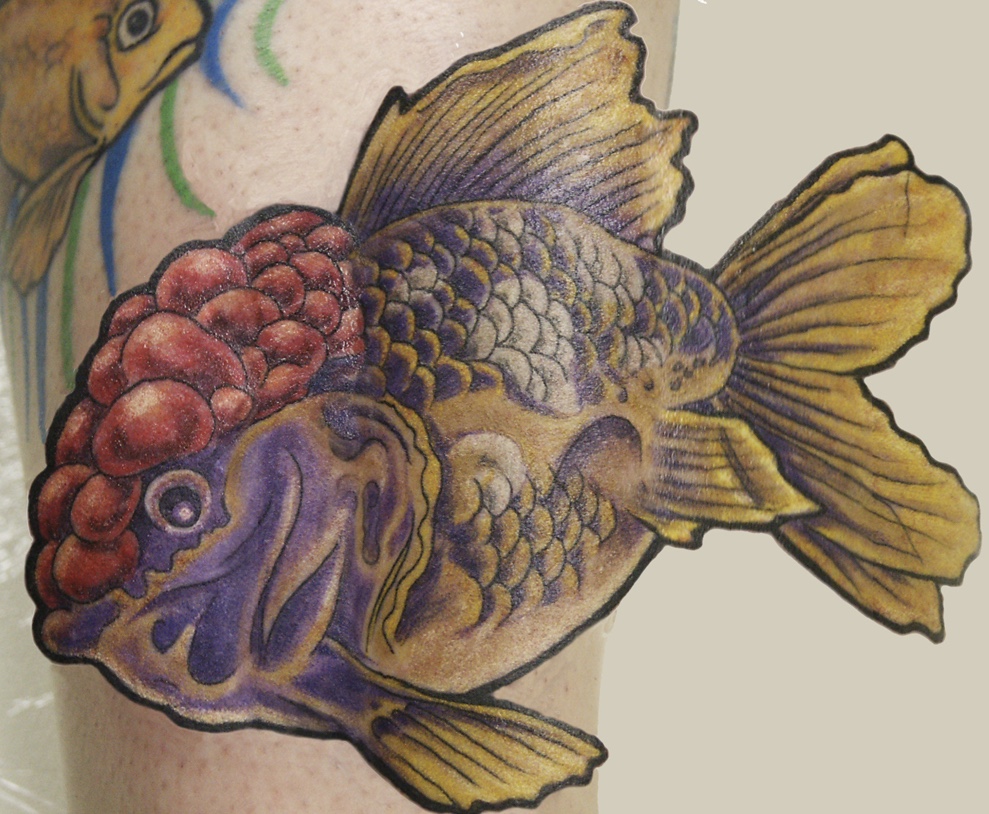 Brain fish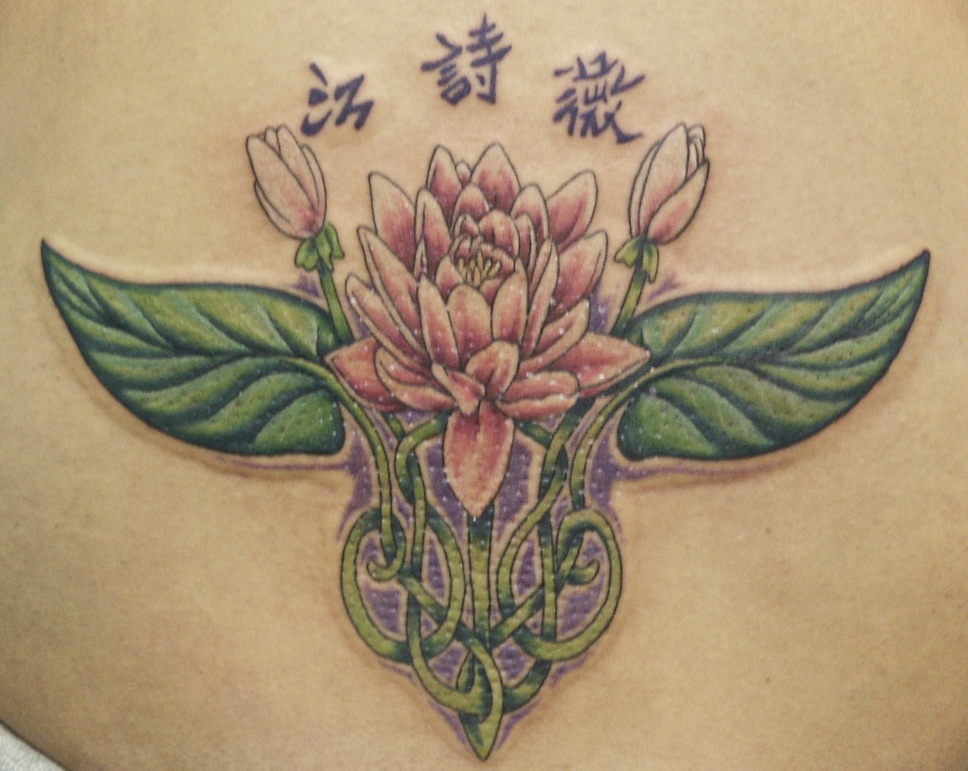 Low back lotus and kanji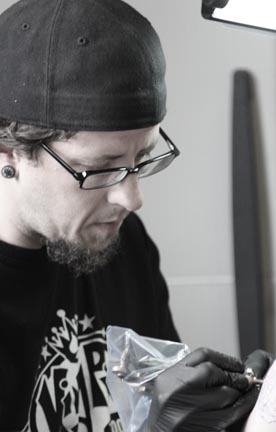 Michael at Work
Saiko's Thigh
custom mandala in blues on inner thigh with kanji
Tori's Forearm
custom mandala in black and grey with moon phases on forearm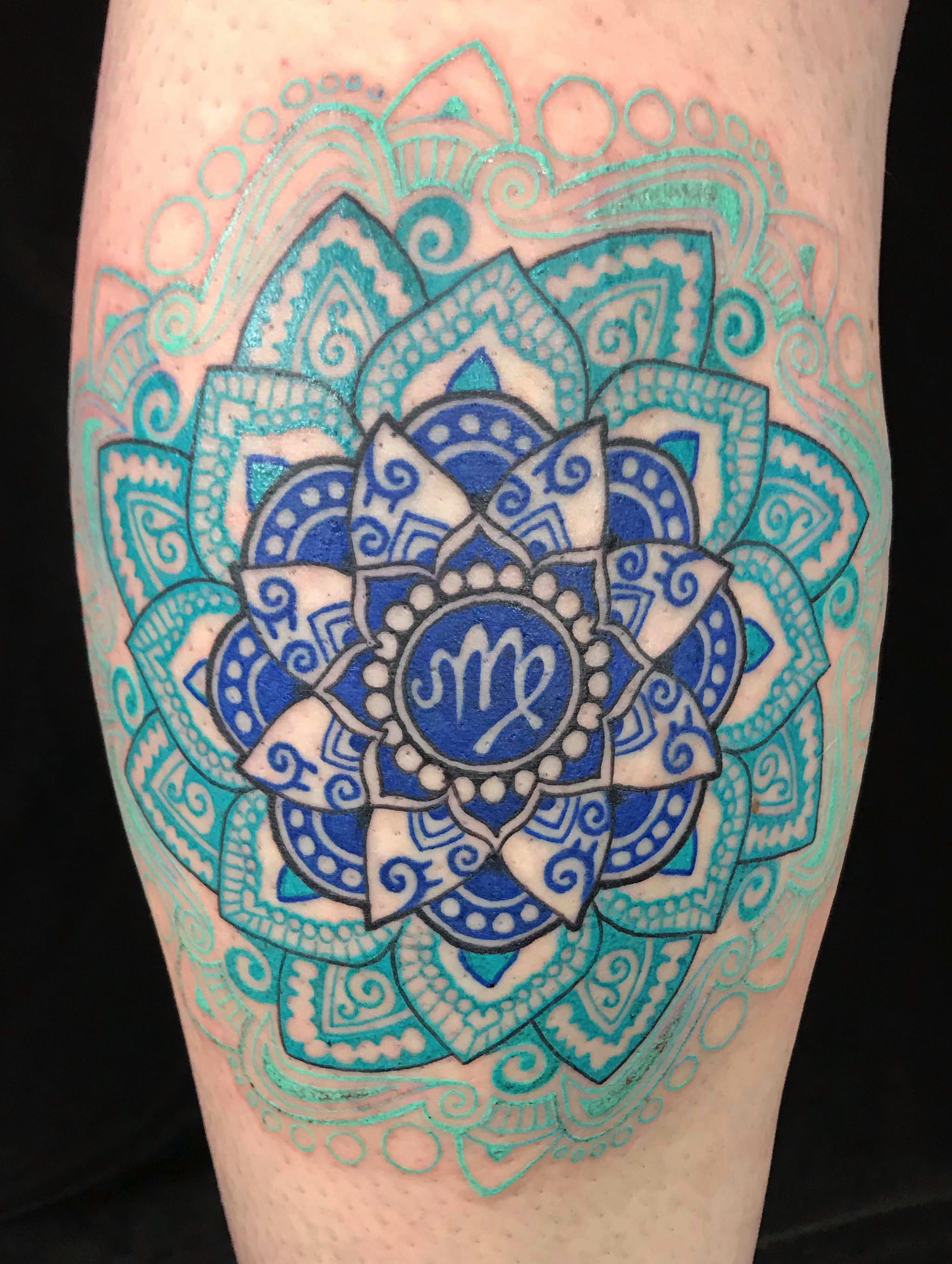 Carlie's calf
custom color water mandala on back of calf with zodiac sign
Michael's Forearm
custom Celtic mandala on forearm
Kate's Shoulder
Custom moth and deer skull in color over mandala on shoulder
Torey's coverup on upper arm
custom oriental style mandala coverup on upper arm
Tanner's Upper Arm
Custom black and grey mandala on upper arm
Tim's upper arm
custom mandala in reds on upper arm
Susie's Back
custom mandala with teal on upper back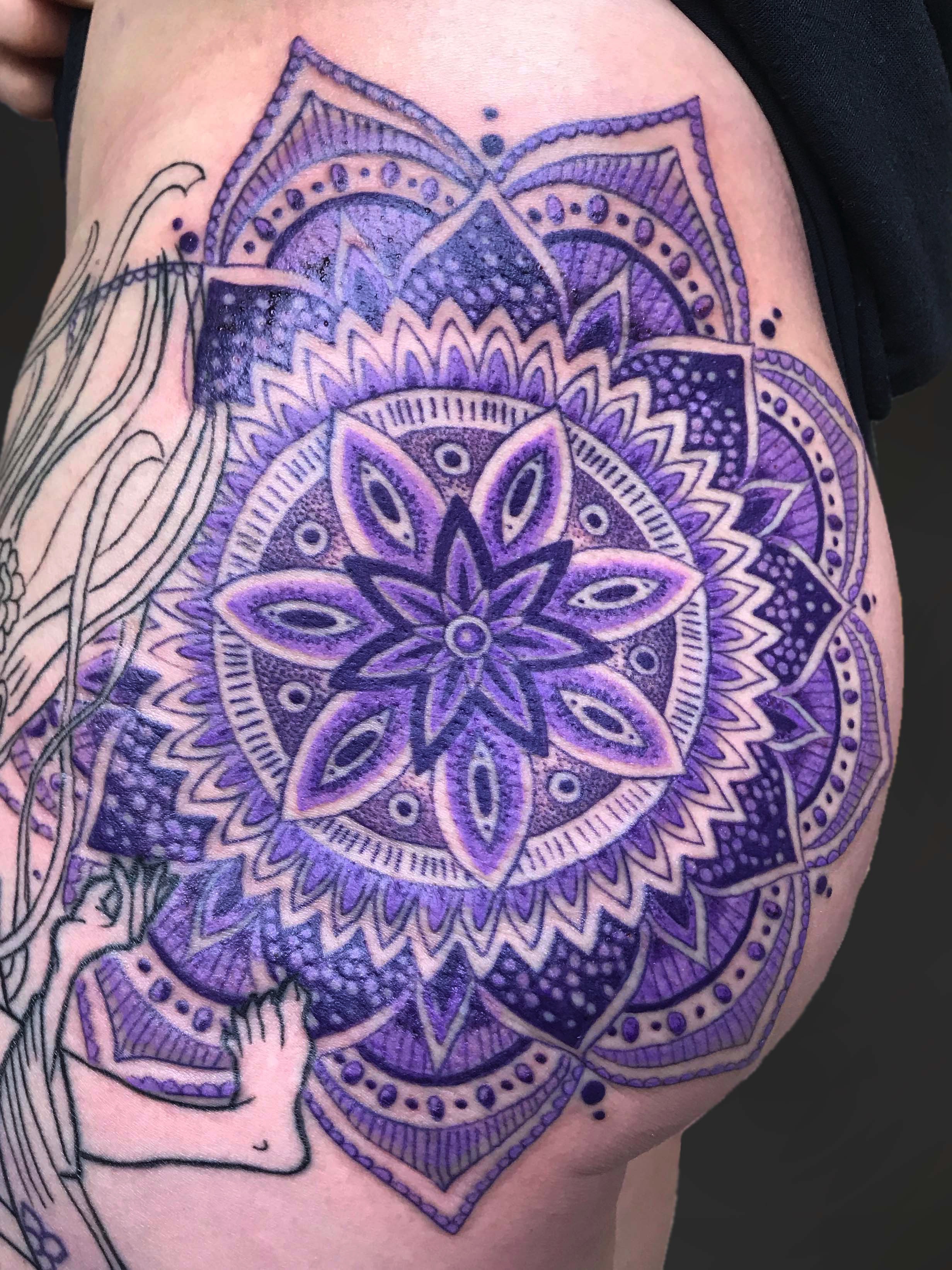 Saiko's Hip
Custom mandala on hip in purples
Katie's Back
Custom black and grey mandala on the upper back
Tracy's Calf
custom Celtic Sun on calf
Karen's right upper arm
custom color mandala cover up on upper arm
Karen's left upper arm
custom color mandala cover up on upper arm
Audra's arm
black and grey custom mandala on inner arm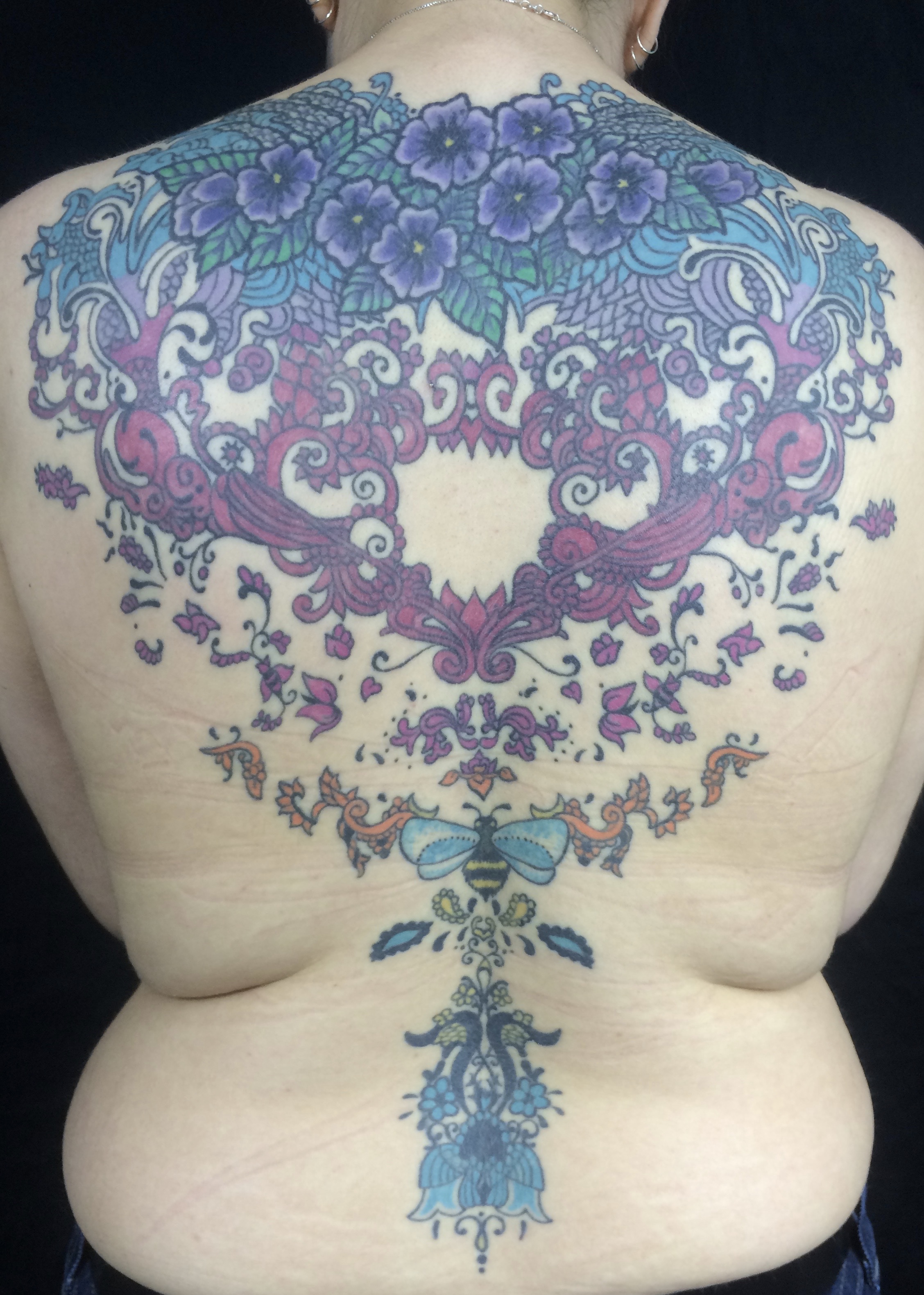 Jae's Backpiece
A decorative floral backpiece with a dynamic color range that covers several smaller pieces.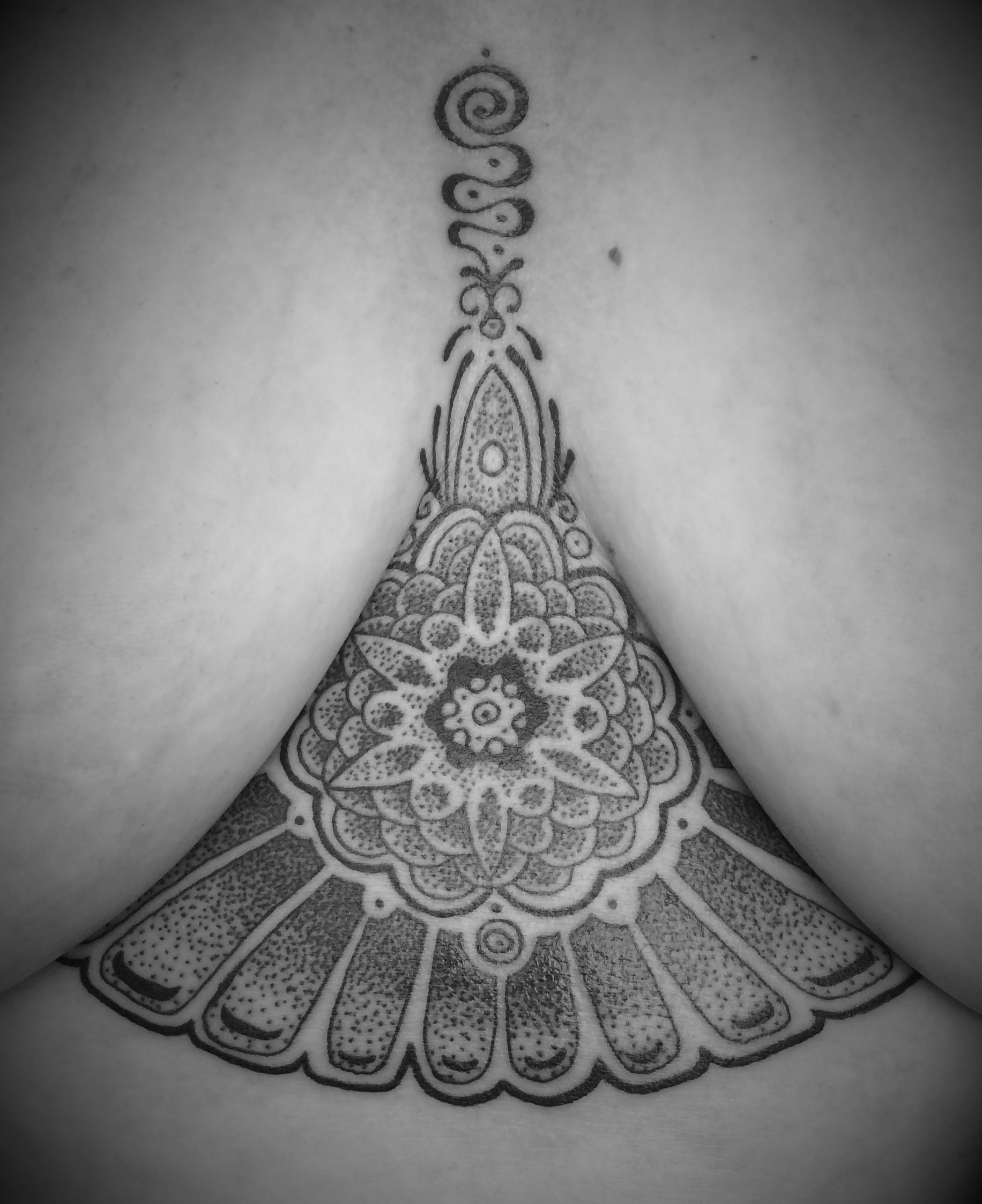 Terri's Sternum
Custom mandala and decorative work on sternum in black
Heather's Shoulder
several mandalas on a shoulder with family members birth signs.
Josh's Backpiece
Custom Color demon head as back piece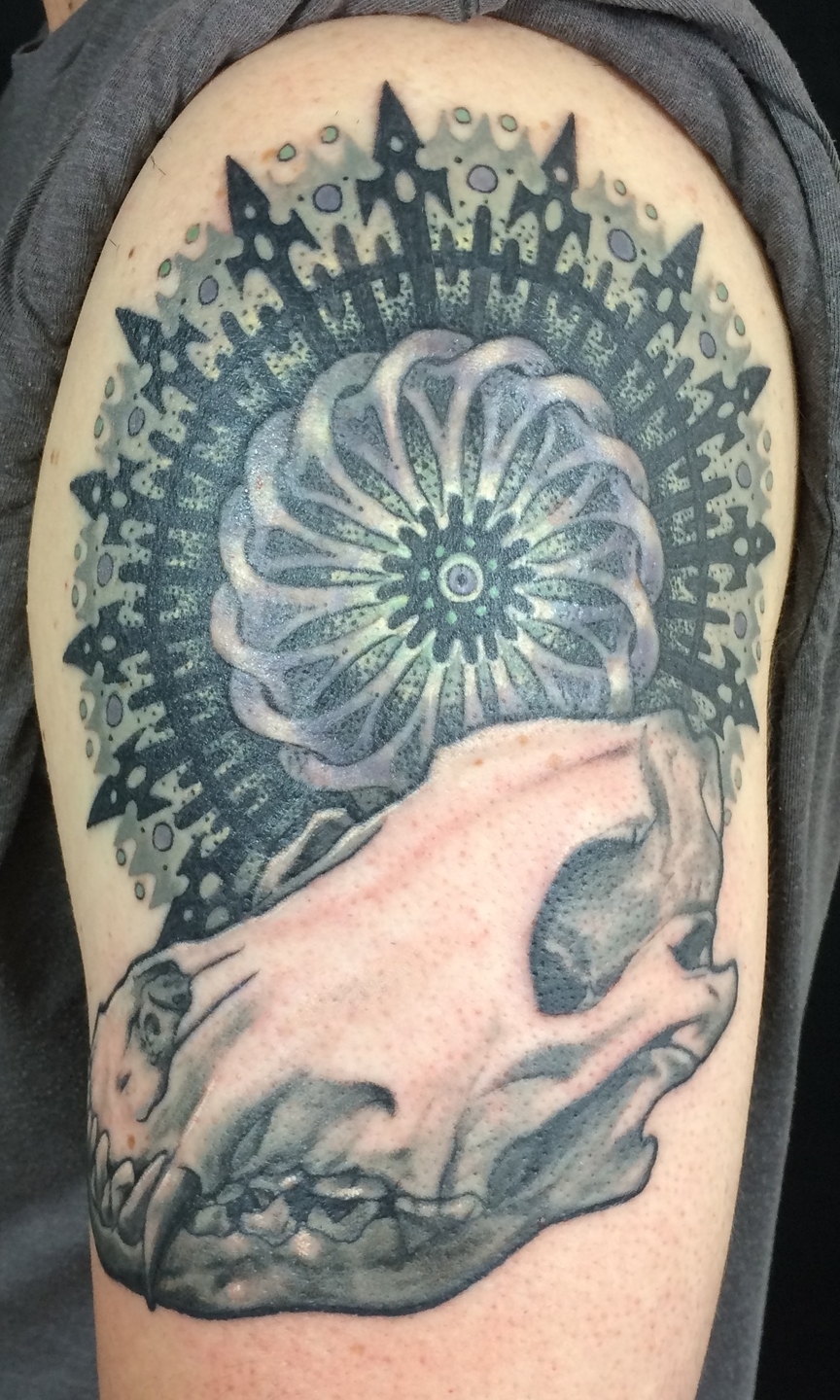 Jason's cover up
Wolf skull and mandala on upper arm. This is a cover up of an old tattoo. To see what it covers up, click here.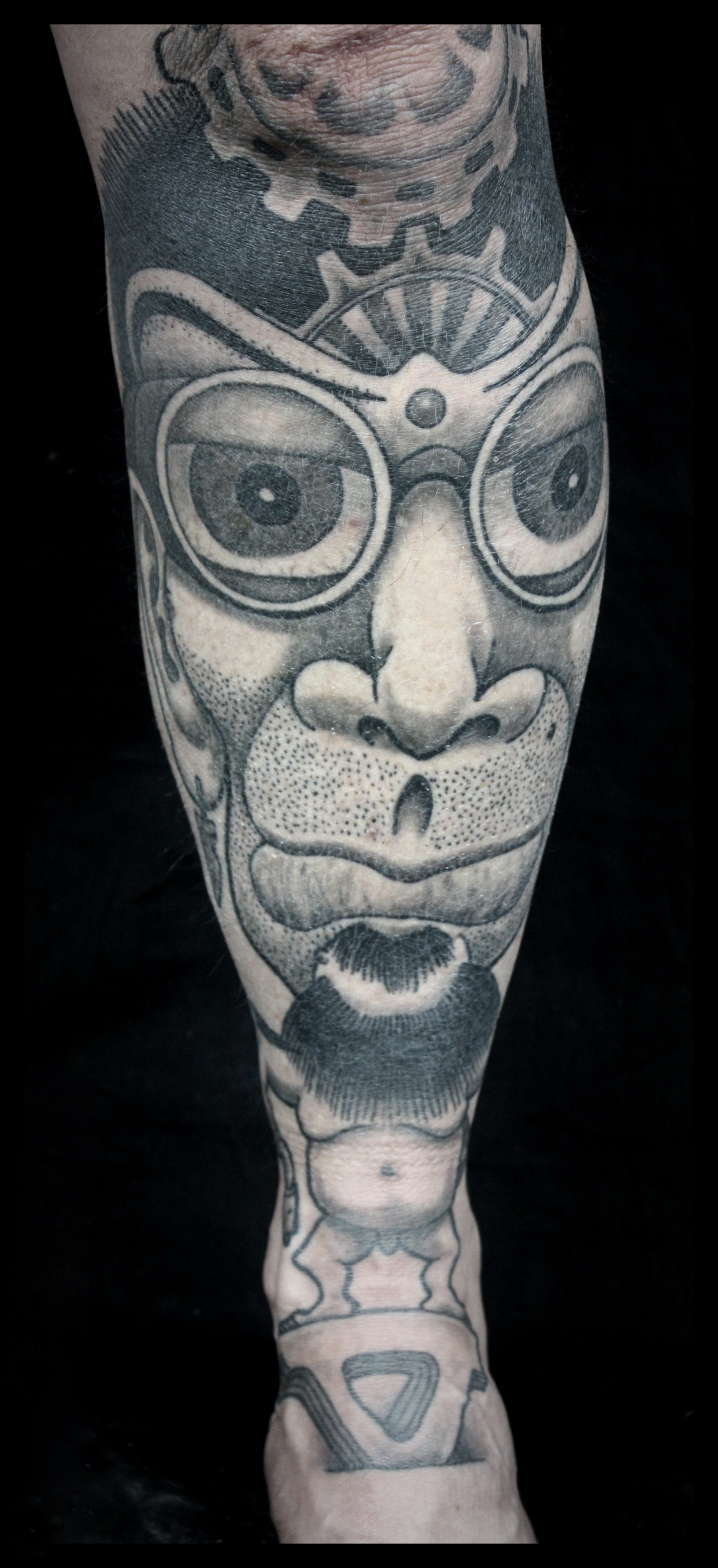 Reg's Shin
Black and Grey custom Tiki on shin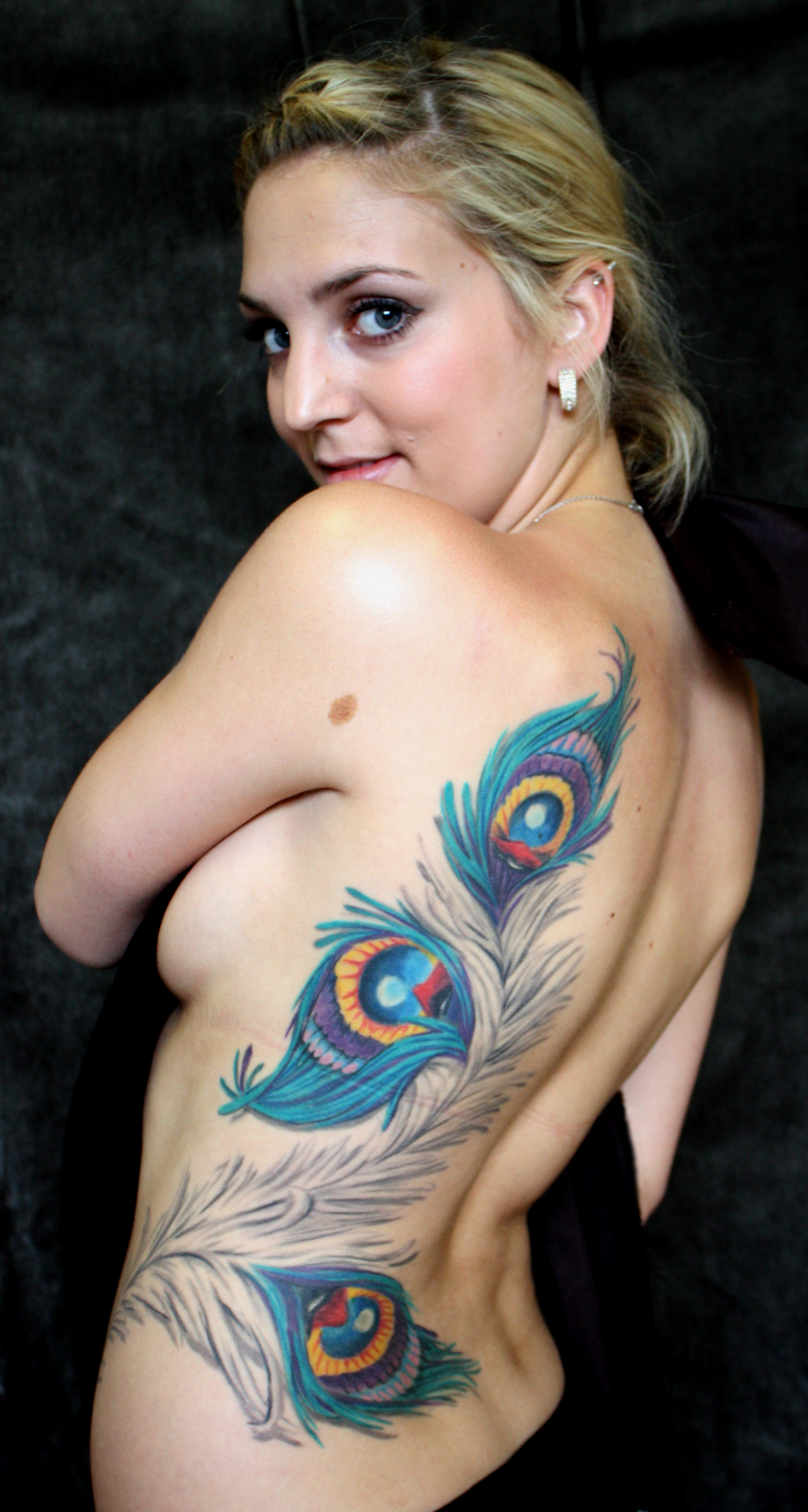 Kelsey's peacock feathers
custom color peacock feathers on side and back
Aimee's Peacock
custom color peacock and mandala on thigh with roses
Jim's Celtic Dragons
custom color Celtic dragons on back

Alex' Sleeve
Custom color sleeve with cranes, tree, lotus, and background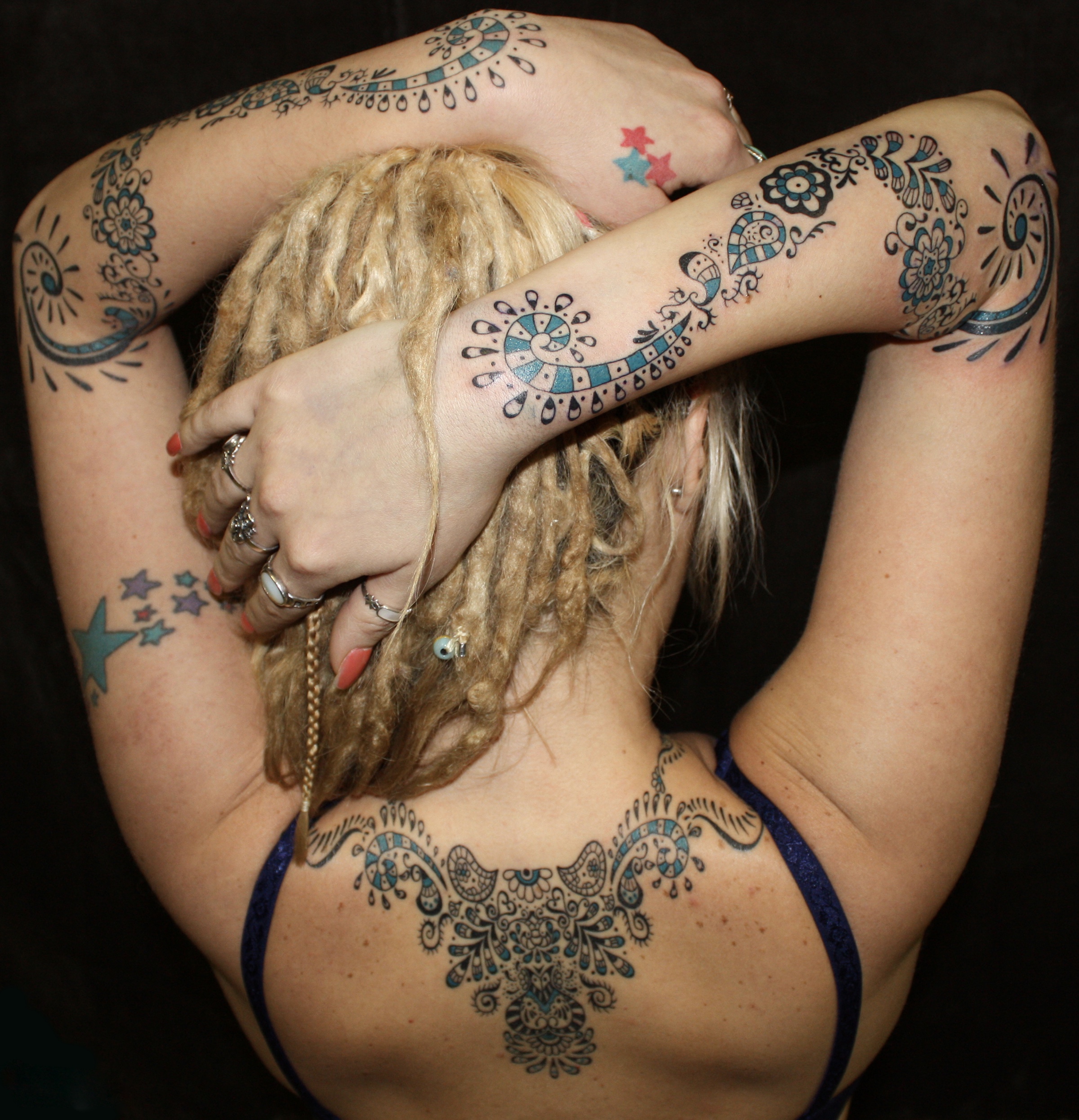 Adrienne's arms and back
Abstract color designs on arms and back
Monika's chest
custom color abstract water and anemones on chest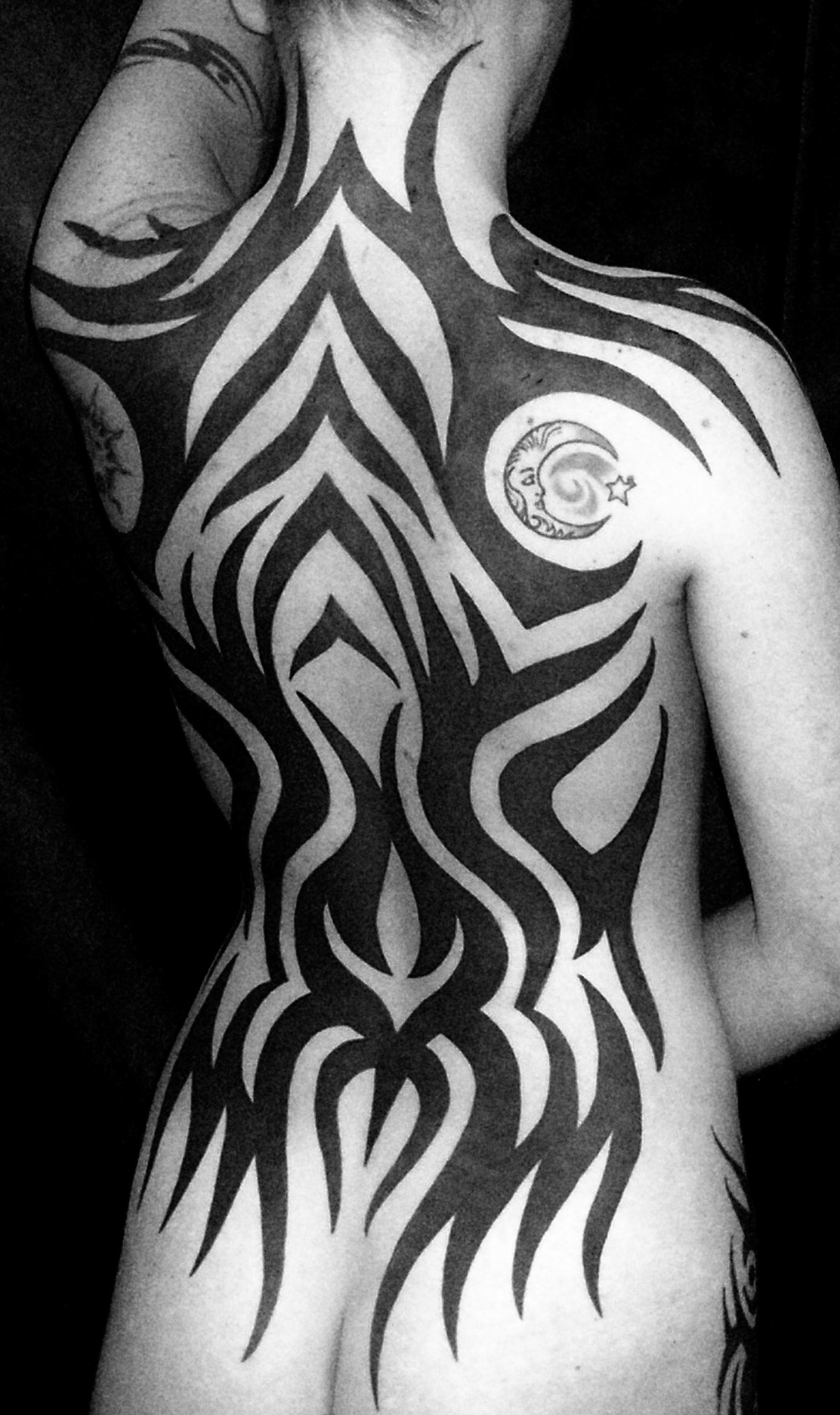 Charli's Back
Custom Tribal back piece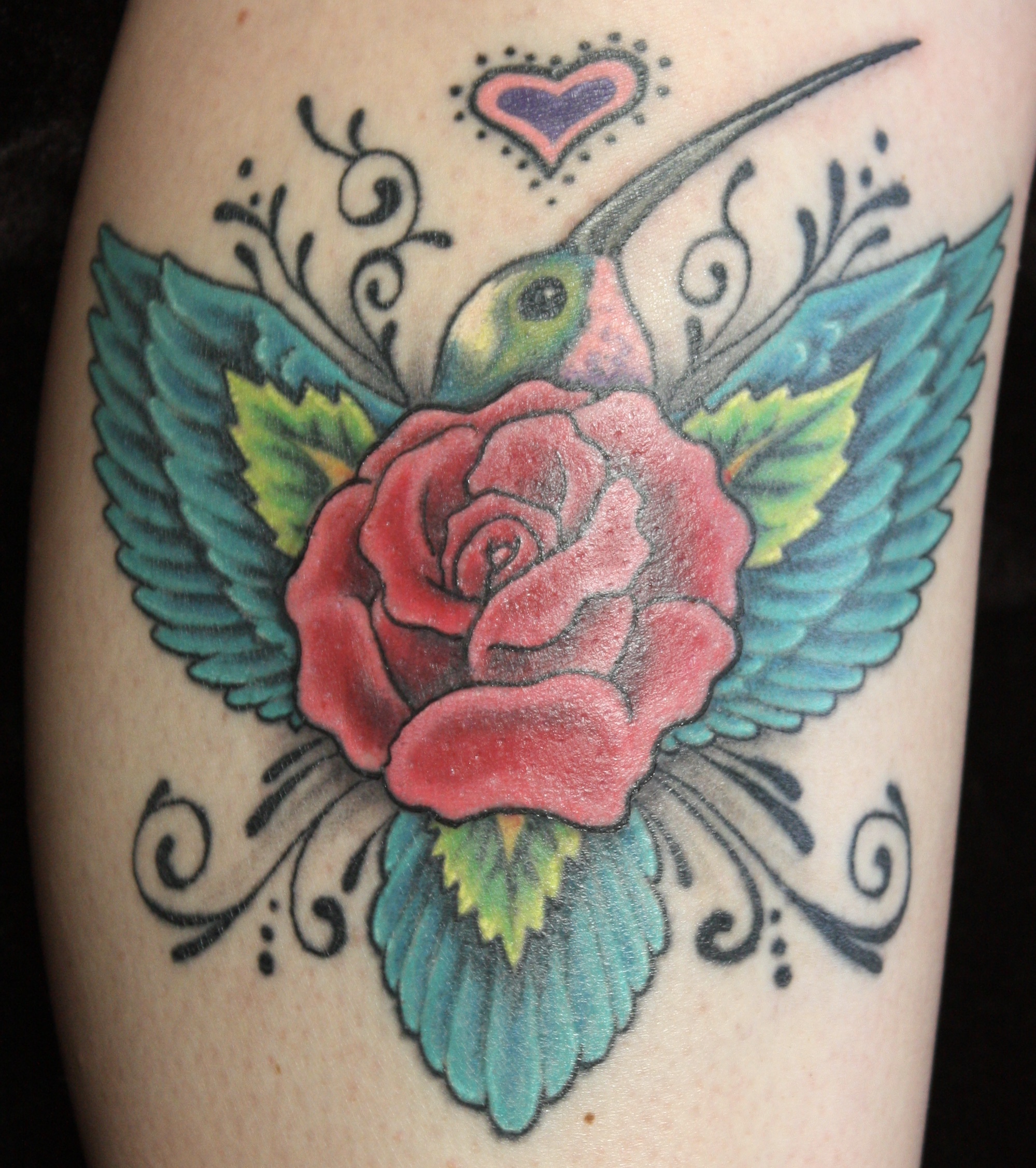 Mali's Hummingbird Rose
custom color Rose and Hummingbird on calf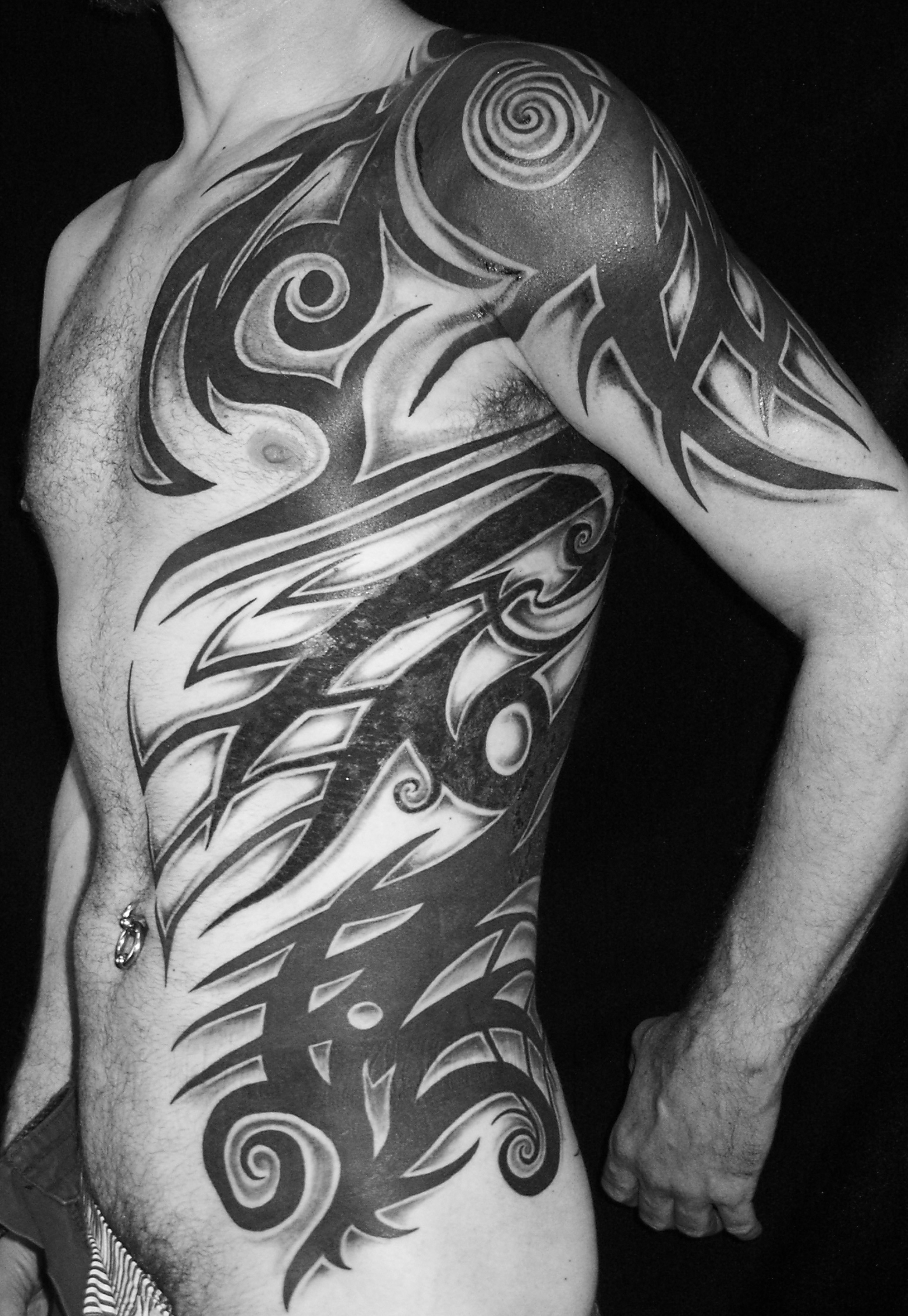 Don's torso
Custom Freehand tribal covering half the torso and one half sleeve
Wende's little lizard
Decorative lizard above ankle
Polynesian half sleeve
custom polynesian half sleeve done freehand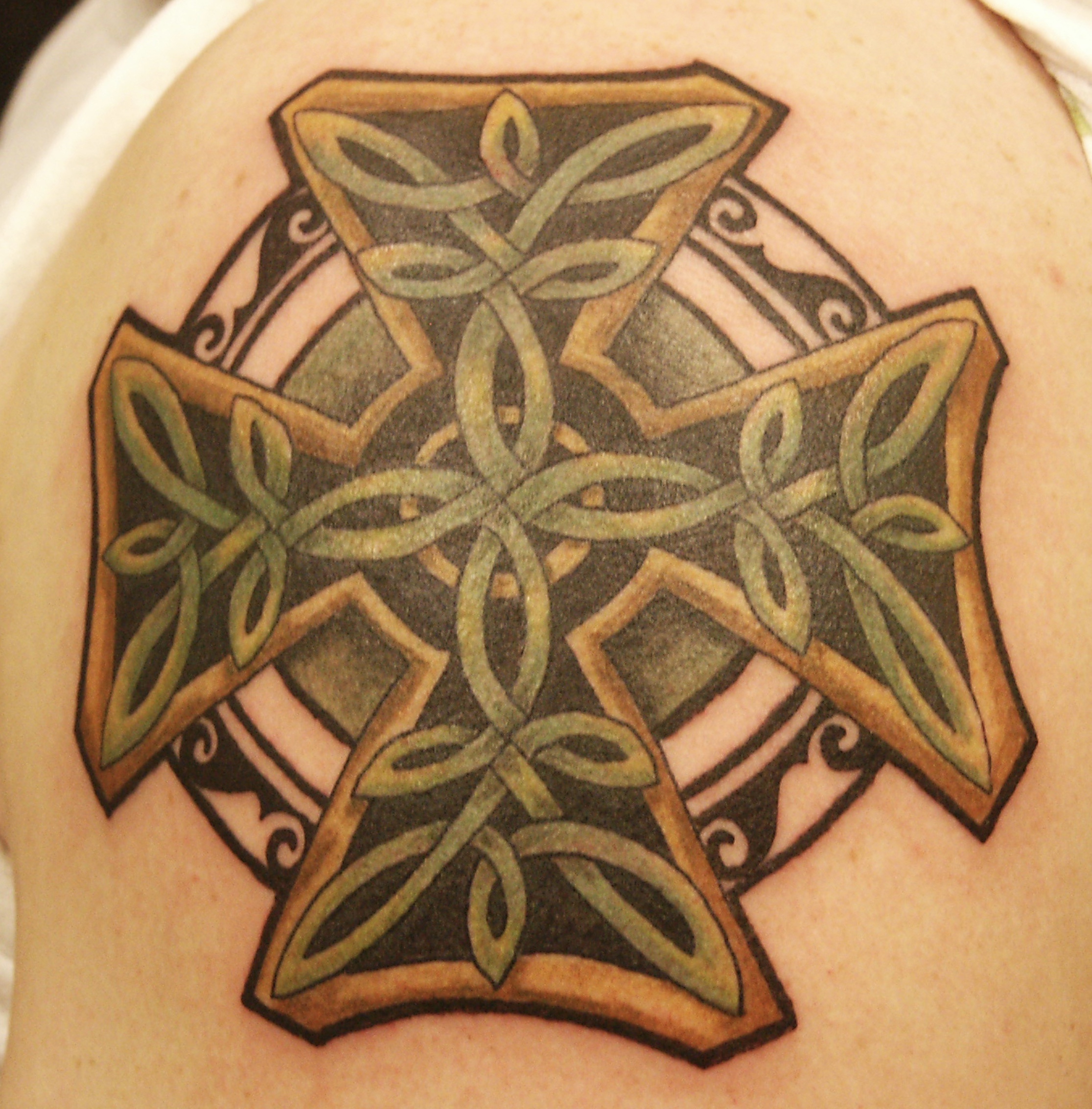 Green & Gold Celtic Cross
Square Celtic cross on upper arm in greens and golds
Mandala on forearm
custom mandala on forearm in black and grey
Phoenix and Arabic Lettering
Custom Blackwork phoenix with colored flames and red arabic writing on lower back
Japanese Whirlpool
Japanese Scene including whirlpool,mountain, and waves on back
Flower and Butterfly On Foot
Custom color flower and butterfly with ribbons on foot
Heavy Metal Owl
Custom color owl and flames on upper arm
Brian's blue ring octopus
Octopus in blues and golds with key on inside upper arm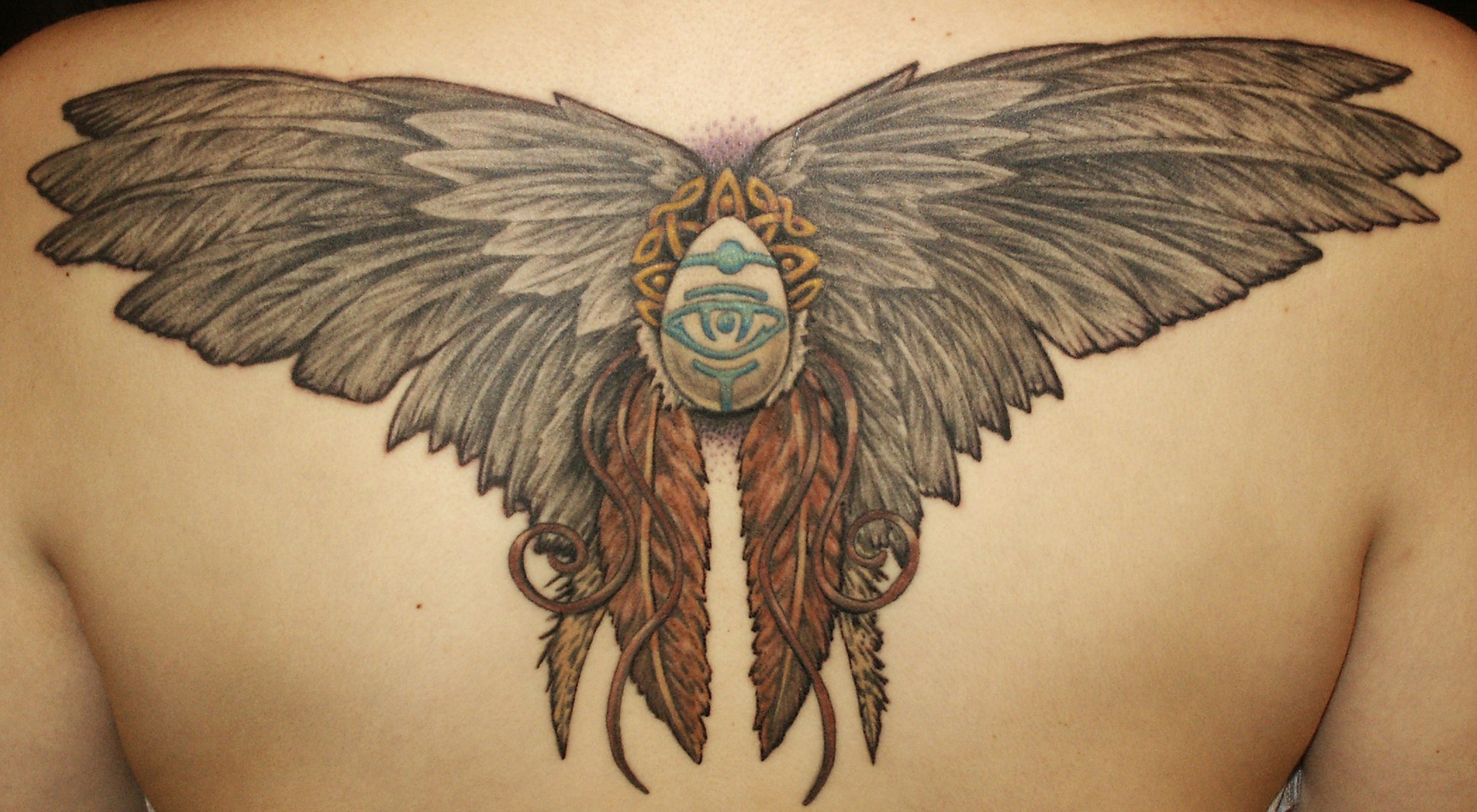 Leanna's upper back
Custom color wings with egg, Celtic work, symbols and feathers on upper back
Tribal Sleeve
This was done freehand in two sessions.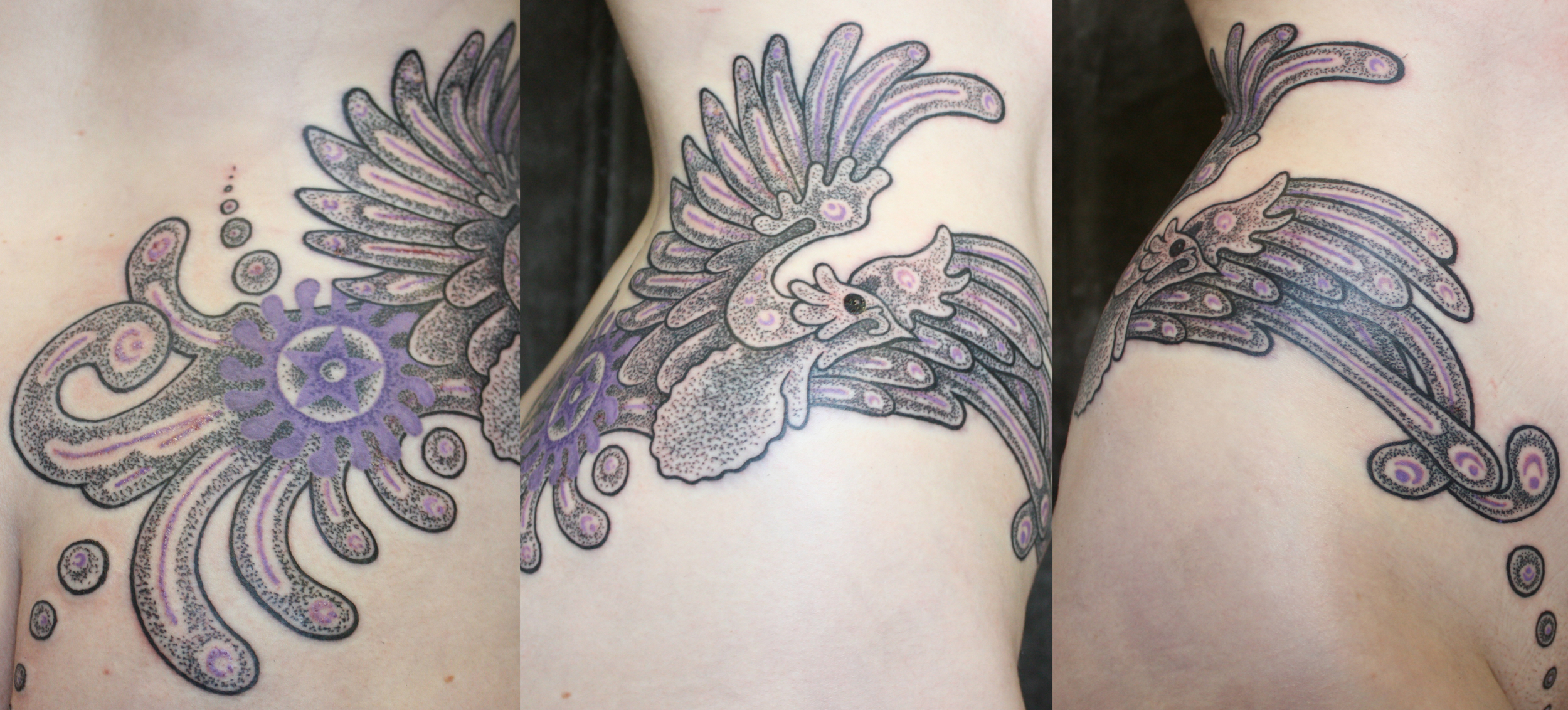 Abstract Bird on Hip
Abstract dot work bird over hip
Polynesian Lion Head Half Sleeve
custom polynesian half sleeve with lion head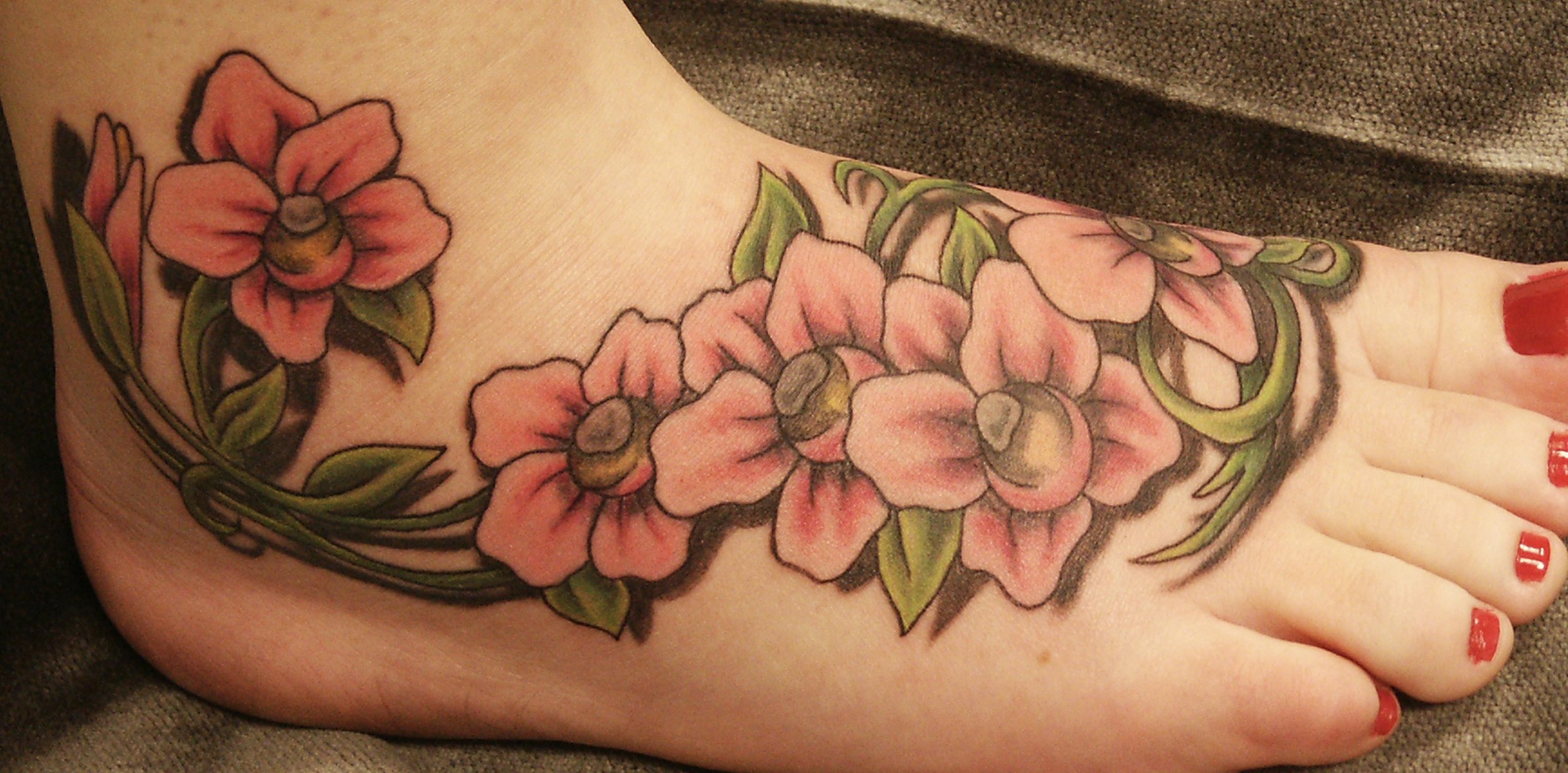 Floral Foot
Pink flowers on foot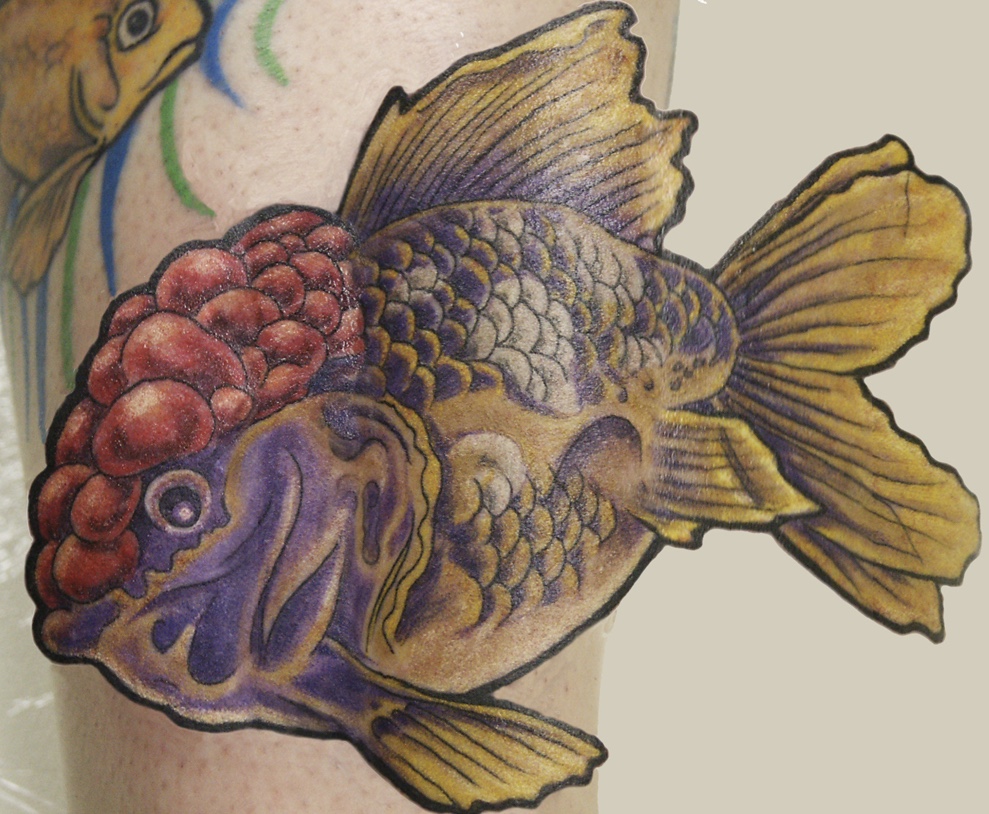 Brain fish
Fantasy fish on calf in full color. Photoshopped to show full wrap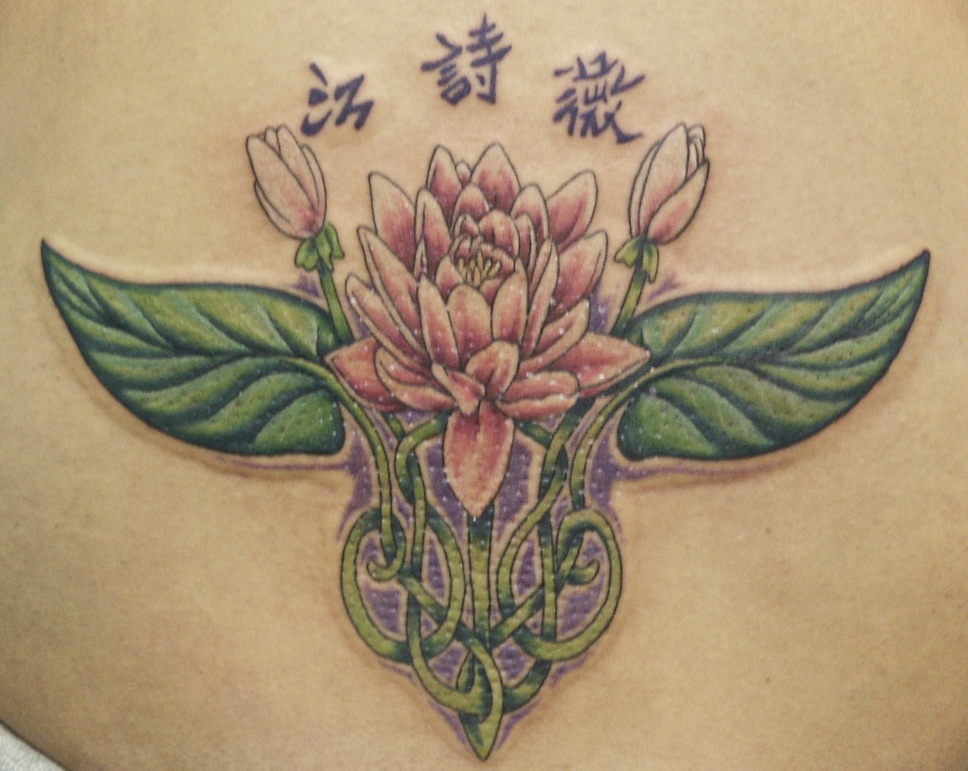 Low back lotus and kanji
Pink Lotus and leaves with kanji on lower back
1
2
3
4
5
6
7
8
9
10
11
12
13
14
15
16
17
18
19
20
21
22
23
24
25
26
27
28
29
30
31
32
33
34
35
36
37
38
39
40
41
42
43
44
45
46
47
·
·
·
·
·
·
·
·
·
·
·
·
·
·
·
·
·
·
·
·
·
·
·
·
·
·
·
·
·
·
·
·
·
·
·
·
·
·
·
·
·
·
·
·
·
·
·